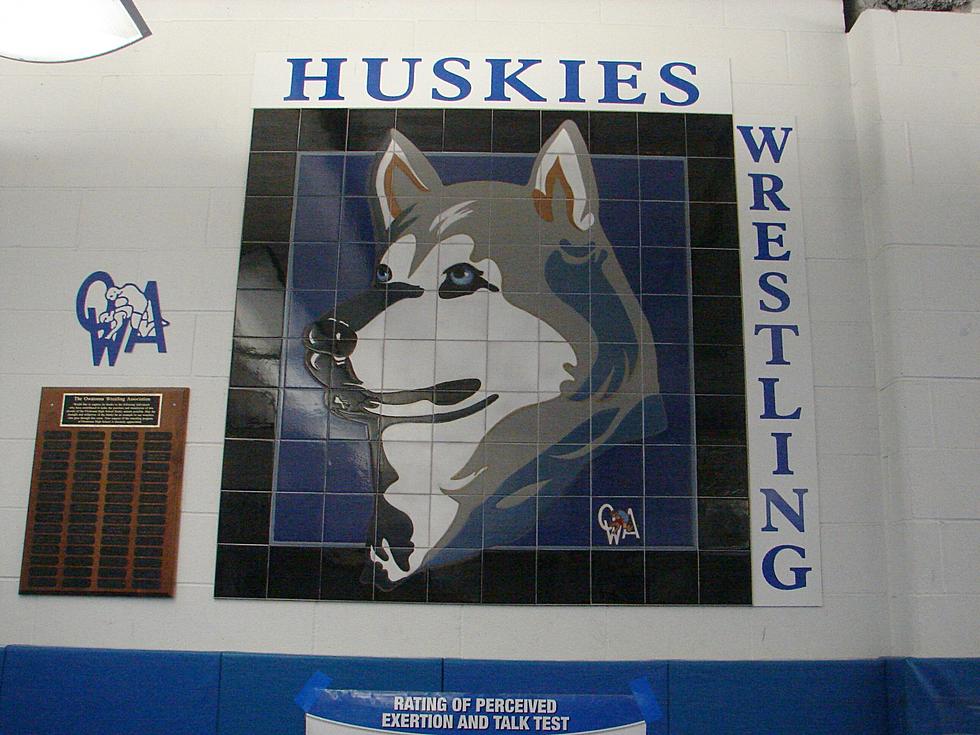 Owatonna Wrestlers Win Season-Opening Tournament
Roy Koenig, Townsquare Media
Owatonna's Isaiah Noeldner captured third place in the 285-pound weight class as the Dick Shiels Invitational in Faribault Saturday, giving the Huskies just enough points to edge Northfield for the tournament championship with 199 points, a half-a-point more than the Raiders. Kaden Nelson earned the Most Outstanding Wrestler with his first-place finish. Cade King and Blake West also took first place.
Nelson's award came after his 3-2 upset win over No. 2 ranked Trey Kruse of Stillwater in the finals at 145 pounds. Nelson started the day with a tech fall and reached the finals with an 8-6 win.
King, a defending state champion, had two pins and a major decision at 182 pounds. West recorded a pair of pins and a tech fall for his title at 106 pounds. Second place finishers for Owatonna included Yves Evillard (113), Kanin Hable (120), Jacob Reinardy (132) and Landen Johnson (138).
Noeldner opened the tourney with a pin then lost a decision. He won by pin to reach the third place and scored a 4-2 win to lift the third-ranked Huskies to the title. The Huskies open their home season with a dual meet Friday, December 7 against Winona at 7 pm. OHS has just three home regular season meets.
Team points: Owatonna 199, Northfield 198.5, Stillwater 185, TCU 138, Plainview-Elgin-Millville 135.5, East Ridge 113, Faribault 100, St. Paul Johnson 32.5, Minneapolis Roosevelt 6.
Owatonna's dance team scored first-place finishes at Cannon Falls Saturday in varsity jazz and junior varsity jazz and kick. The Huskies were second in varsity kick.
Medford wrestling opened their season with three dual meet wins in St. Paul, beating St. Agnes 54-0, Benilde-St. Margaret's 59-24 and Cretin-Durham Hall 44-36.
Triton wrestlers came home from Glenwood City, IA with a 4th place showing. Mason Barker went 5-0 for the Cobras.