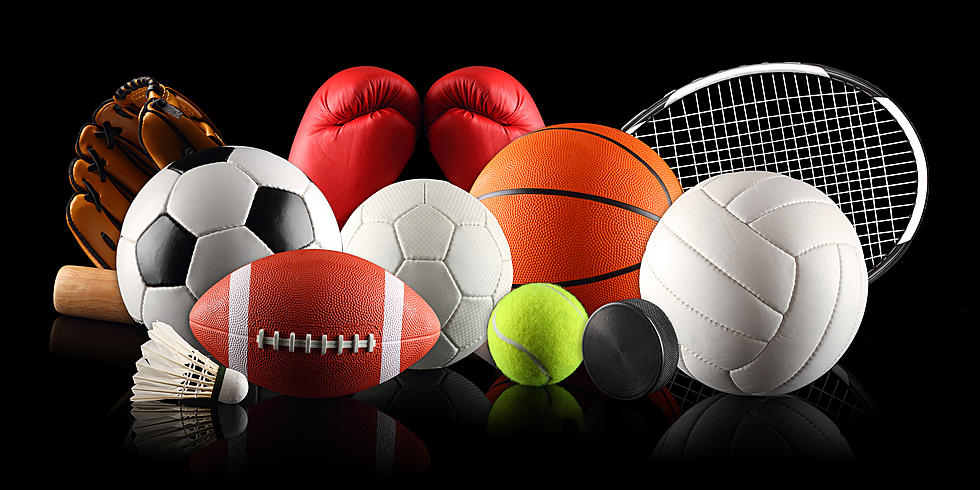 A Night of Milestones for Owatonna, Blooming Prairie Players
Getty Images/iStockphoto
We like numbers that end in zeroes. Lots of zeroes. An Owatonna hockey player and Blooming Prairie basketball star each reached a milestone Tuesday night. The Huskies Olivia Herzog hit the 100-point mark in her career with two goals and an assist in a 3-0 victory over Buffalo. BP's Bobbie Bruns breezed past the 1,000-point mark with her first point and scored a career-high 30 in a 63-57 overtime loss to Kingsland.
Herzog scored late in the first period, added a second goal early in the second, and assisted on Samantha Bogen's goal several minutes later. Ava Wolfe made 19 saves to the get the shutout victory 3-0 over Buffalo on Dudley Otto Rink at the Four Seasons Centre in Owatonna. The Huskies (4-0) go to Winona Thursday night.
BP dropped their season opener to No. 12-rated (Class A) Kingsland 63-57 in overtime at BPHS in the season opener for each team. Blossoms coach John Bruns stated, "Overall this was a really good first game for us. We learned a lot about our team and who we are and what we need to be in order to get better."
The OHS girls basketball squad began their season with a 58-45 win at New Prague after trailing by two at the half. Lexi Mendenhall scored 11. Holly Buytaert added ten. The Huskies open their home season and Big Nine schedule Thursday by hosting Mankato East.
Faribault boys hockey held off Rochester Century 4-3 Tuesday night in the conference opener for each team. The Panthers outshot the Falcons 48-17 at Faribault Ice Arena, but FHS never trailed. Jackson Kath and Oliver Linnemann scored goals about a minute apart late in the first period for a 3-1 Faribault lead. Seamus O'Connor earned the save with 45 stops. The Falcons go to Dodge County Thursday.
Enter your number to get our free mobile app
Funny: Minnesota's 15 Biggest Holiday Pet Peeves
Even as we're all trying to get along and be good so Santa will bring all the toys we asked for, we find things that just annoy us. Here's what Minnesotans said irks them the most.
The 12 Best Holiday Movies On Netflix Right Now