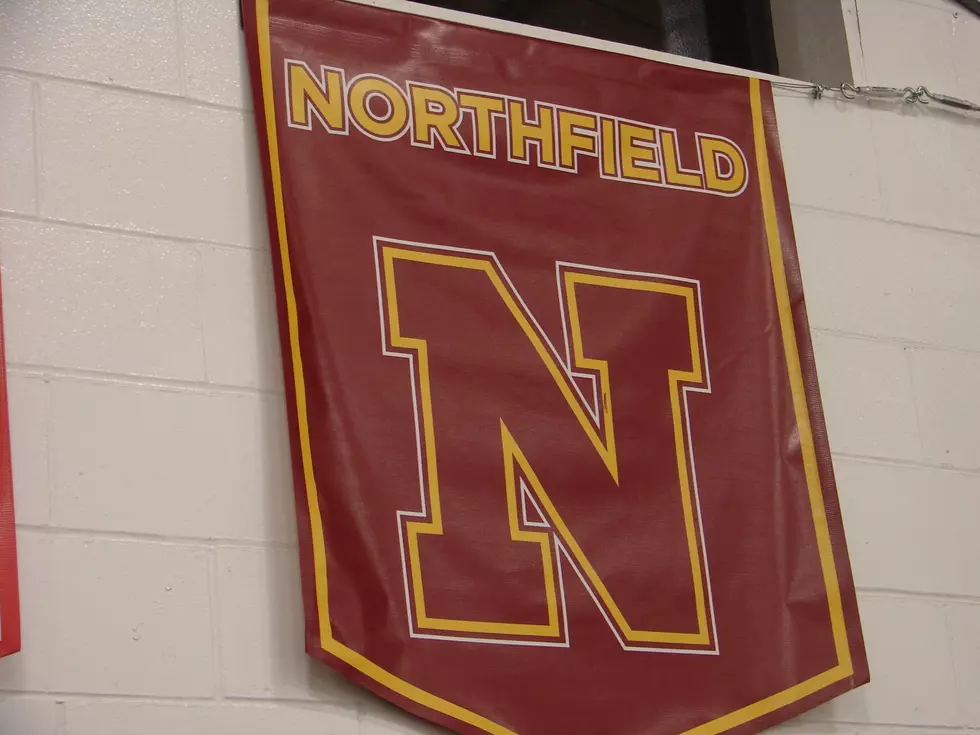 Owatonna-Northfield Rivalry Heats Up Tuesday
Roy Koenig/Townsquare Media
Owatonna and Northfield have quickly developed a great Big Nine Conference rivalry since the Raiders rejoined the league a few years ago. Northfield has had the upper hand for the most part this winter. On Tuesday, Owatonna's basketball teams will be looking for a season split with Northfield while the OHS boys' hockey team aims for a season sweep.
Boys' hockey will be hosting "Stick it to Cancer" night as they play the Raiders at 7PM on Kat Kountry 105FM. The team is raising money to support the From the Heart run in Owatonna and former OHS hockey player Red Wencl who will have cancer surgery in February. Huskies' coach Josh Storm says defense in front of the Owatonna net was an important factor for the earlier 4-1 victory. Northfield leads the conference standings.
OHS boys' basketball lost 56-44 December 12 to the Raiders, Owatonna's lowest point total of the season. Coach Josh Williams says Owatonna is a much different now. Several players were just getting out for basketball after the state championship football season. Alex Raichle had only practiced one day and came off the bench against Northfield. Jason Williamson was still recovering from a record-setting football campaign and did not play that night. Both are starters for Owatonna. The Huskies are on an eight-game winning streak. Tuesday's game from Northfield will be on KRFO AM1390.
Owatonna's girls basketball team lost by 20 at Northfield December 12. Coach Lindsey Hugstad-Vaa thinks it will take a near perfect game to beat Northfield, who has not lost a conference game. She looks for her team to shoot better on Tuesday in their home gym.
Over the years, Owatonna and Northfield have had a great playoff rivalry. That has changed recently as the Huskies and Raiders are not in the same section for basketball or boys' hockey. OHS and Northfield are both in Section 1AA for girls' hockey and have met in the playoffs in each of the last two seasons. The Raiders beat the Huskies last week.