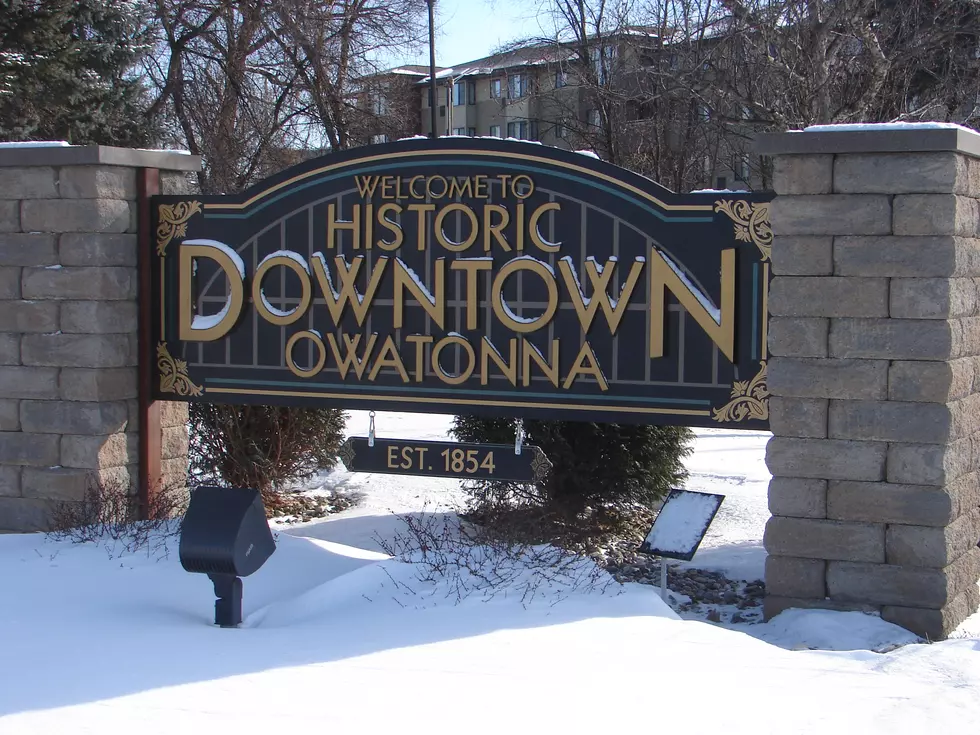 Owatonna Is Growing – And It's Getting Noticed
Roy Koenig, Townsquare Media
Owatonna is seeing businesses expanding, growing, and relocating here, so much that even larger cities are starting to notice. This was evident with the story that was published on January 15th, on the Twin Cities Business website, tcbmag.com. What great recognition for Owatonna.
There are a lot of contributing factors that show that Owatonna is growing, especially the businesses, and they are buying into the economic growth. From the Referendum vote in November for a new high school passing, to the donations being made for the new school from several of the businesses, a combined $30 million. Donors include Wenger Corp, Viracon, and Mayo Clinic Health System-Owatonna. Federated Insurance had the largest donation, $20 million and they also purchased and donated the land for the new school.
New businesses are coming in, or relocating to Owatonna, which means more jobs.
Costco is building their distribution center, a 354,000 square-foot-facility. The new structure will serve as Costco's distribution center in the Upper Midwest.

Daikin Applied is building a 150,000-square-foot warehouse and distribution center. This will nearly double the company's existing 200,000-square-foot Owatonna facility.

Minimizer, which is based in Blooming Prairie, broke ground on a new headquarters and manufacturing facility in November.

Bushel Boy Farms is working on an expansion, a 175,000-square-foot research and development facility.

Revol Greens, is quadrupling the size of its climate-controlled greenhouse, where it grows salad greens for a variety of markets.

Rise Modular, will begin manufacturing its products early this year in an existing facility in Owatonna's industrial park. They create modular units, or prefabricated sections of a building, designed to be interconnected into a finished structure.
We have had Owatonna Chamber of Commerce President, Brad Meier, on our Talk of the Town segments, and he has spoken about all of these businesses bringing jobs and opportunities to our town. With the opportunities also comes the challenges, getting the workforce for all of the additions, as well as housing.
There has been several new housing projects completed, with plans for more. The workforce is also gaining traction with the hiring of Anisha Zak, who in her first two years on the job has worked with 250 students and high school graduates.
In 2017, Anisha Zak was hired by Rochester-based nonprofit Workforce Development Inc. (WDI) as the first workforce entry coordinator for Steele County. Her position was created through a partnership between WDI, the Owatonna Area Chamber, and the United Way of Steele County.
There have been signing days, which have traditionally been for student athletes to sign their intention letter for the college of their choice. Anisha Zak, along with several business leaders, had a  Steele County Works Signing Day, where students sign their intentions to go to work for the corporations and businesses after high school. This recognizes that college is not the only option for a graduating high school student.
So yes, we are expanding, and people are sitting up and taking notice.
Enter your number to get our free mobile app