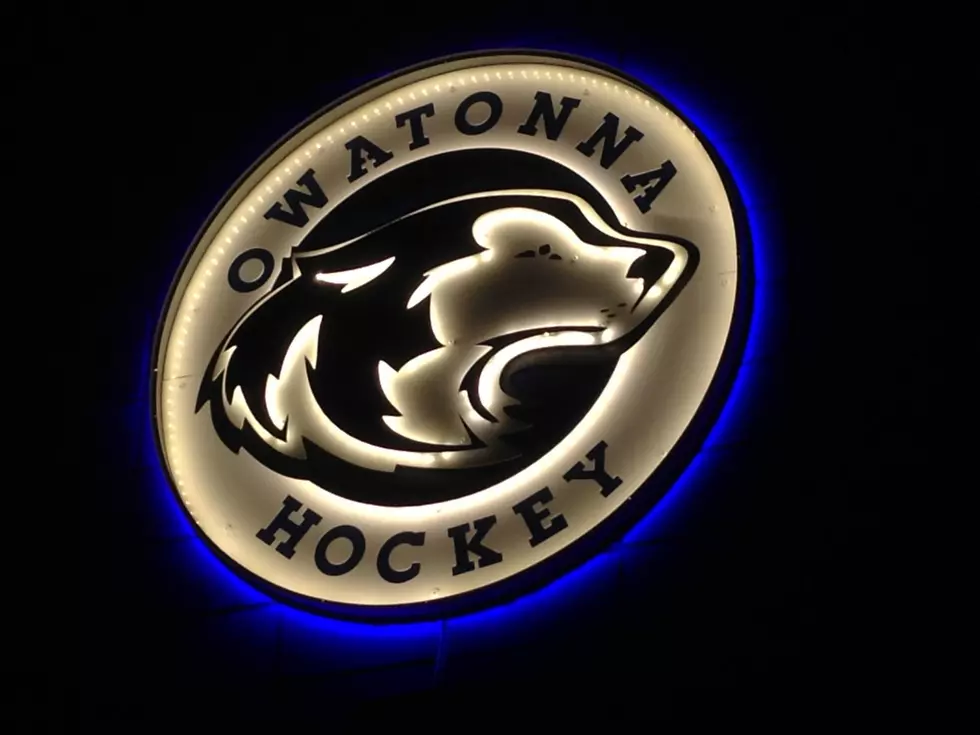 Owatonna Boys Hold Home Hockey Opener Friday Night
Roy Koenig/Townsquare Media
The boys high school hockey season begins Friday night at 7PM for Owatonna as the Huskies host Apple Valley at the Four Seasons Centre and live on KRFO AM1390. With numerous returning players, coach Josh Storm is excited for what's to come this winter.
OHS has Big Nine All-Conference selection Tyler Wencl back to pace the offense after scoring 33 points on 18 goals and 15 assists last season. Honorable mention pick Nate Smith tallied 11 goals with six assists last winter. Defenseman Mitch Wiese, with four goals and 15 helpers, was also an honorable mention selection in 2016-17.
The Huskies return goaltender Jacob Dub, who will be playing his third year on the varsity. Owatonna has had a winning record each of the last three seasons and have had a winning Big Nine record in each of Storm's six seasons at the helm. The team went 15-12 last season, finishing fourth in the conference and won their section playoff opener over Rochester Century before losing to Lakeville North in the semifinals.
The team invites everyone to the Windsor Chop dinner fundraiser Saturday, December 2 at 5:30PM at the Knights of Columbus Hall at 820 South Elm Avenue in Owatonna. Owatonna hall of fame member Mark Kristo will be the guest speaker. Tickets are available at Kottke Jeweler's or from Blue Line Club members.