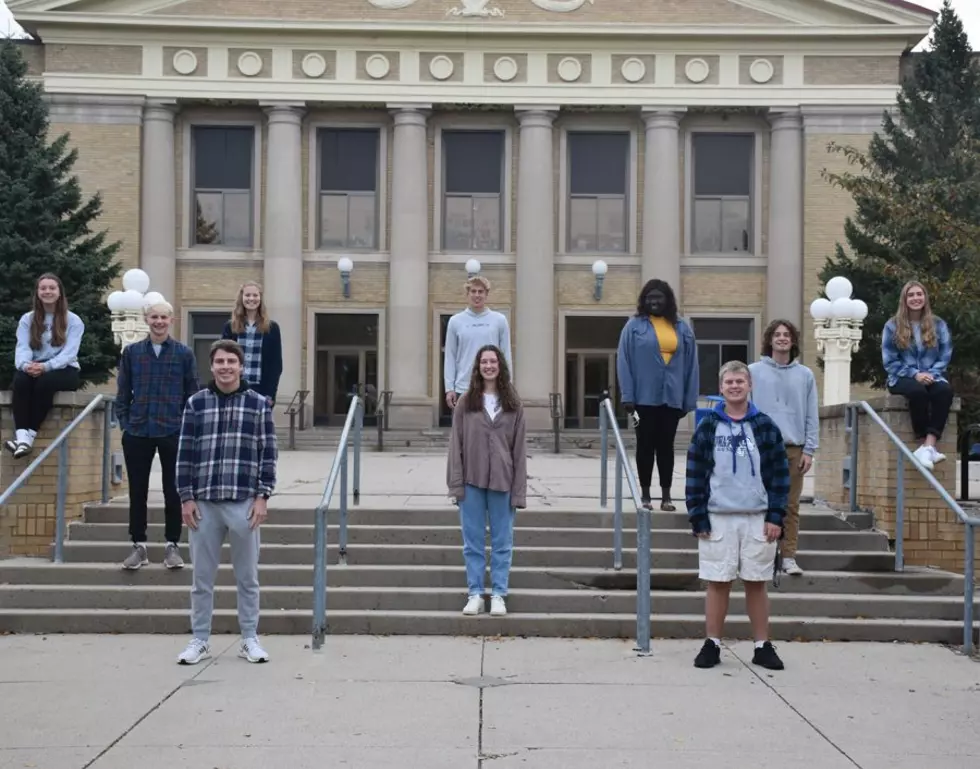 Still Hoping to Bring All Students Back into Classroom
OHS Magnet
Owatonna schools superintendent Jeff Elstad again expressed his hope and optimism that all students could be back fulltime before the end of the school year. During his Coffee and Conversation virtual open forum Friday, he said that spirits are high at the elementary level where students have been back fulltime for a few weeks, saying it was "fun to be in those buildings."
He said there are a few challenges to accomplishing that at the secondary level. And also said about 12-percent of students are distance learning by choice. Vaccination of staff is coming along and said about 300 have received at least their first dose of COVID-29 vaccination. The district has about 880 employees, including bus drivers.
Elstad said Centers for Disease Control spacing guidelines are a factor. The latest recommendation for elementary students is three feet, while the suggestion remains six feet for older students and adults.
He still hopes for a return to class for all students, possibly by late March. Elstad said it's especially needed for students in grades six through eight, saying, "I think our middle level kids have struggled most with hybrid."
Elstad is optimistic that some form of prom can happen this year, through it might not be typical. And that graduation will hopefully be more in-person than the 2020 parking lot event. He could see an outdoor graduation for the Class of 2021.
He cited the latest coronavirus case count as less than 30 per 10,000 residents as the lowest it has been in a long time. He said most students are not afraid of the virus, but are concerned about the impact it could have on their parents or grandparents. Elstad said there has not been a case of student-to-student transmission of COVID in the elementary buildings of the Owatonna district.
Coffee and Conversation is a monthly virtual update that anyone is invited to attend. The next one is scheduled for Friday, March 12 at 8:30 am. A link to the meeting can be requested closer to that date.
Enter your number to get our free mobile app
Homecoming 2020 for Owatonna High School included a drive through of downtown past businesses decorated by teams and clubs at OHS. See the following pictures of the event.
Owatonna Homecoming: Cruise Main