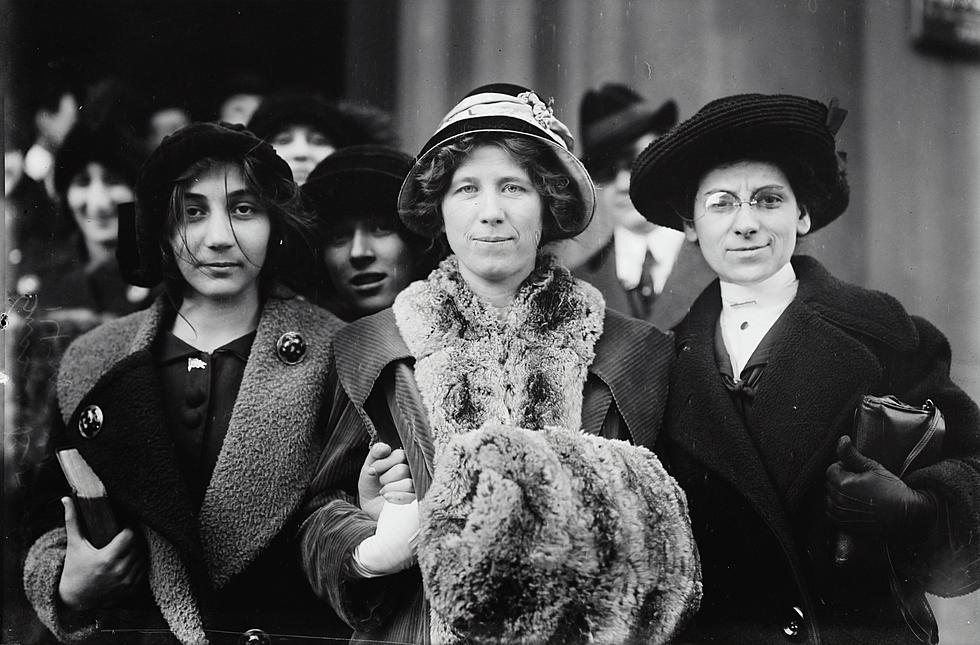 Steele County Historical Society Honoring Women With Luncheon in September
Library of Congress, Unsplash
Any month is a fantastic month to honor women's accomplishments. 
With that being said, the Steele County Historical Society (SCHS) is hosting an "Onward and Upward" luncheon to commemorate women's achievements in the public sector on Thursday, September 9th.  
This event will feature a panel of women who currently serve on school boards in Steele County.
Why school boards you ask?
 Historically, the first board (and only board for many years) that allowed women representatives were school boards. 
Interestingly enough, the first Steele County woman elected to a school board was Addie Bixby Upham of Bixby, MN in 1888. 
As a media release from SCHS states: "It has been "Onward & Upward" since."
Things have most definitely changed since 1888 when Upham first secured her position. I mean, even within the last year, things have greatly reformed due to the COVID-19 pandemic.
With all that in mind, the prime discussion of this event will focus on how local public and private schools have faired throughout the pandemic. In addition, current challenges and difficulties post-pandemic will also be debated.
The event starts at 11:30 am. In addition to a rich conversation, a school cafeteria-style lunch will be served. The menu consists of sloppy joes, coleslaw, chips, dessert, and coffee. 
The cost is $20 for SCHS members and $25 for non-members. 
You can call 507-451-1420 to reserve a seat or to gather more information. 
Sharon West is the sponsor of the event. 
STAR STRUCK: See Where These 15 Celebrities Went to High School in Minnesota