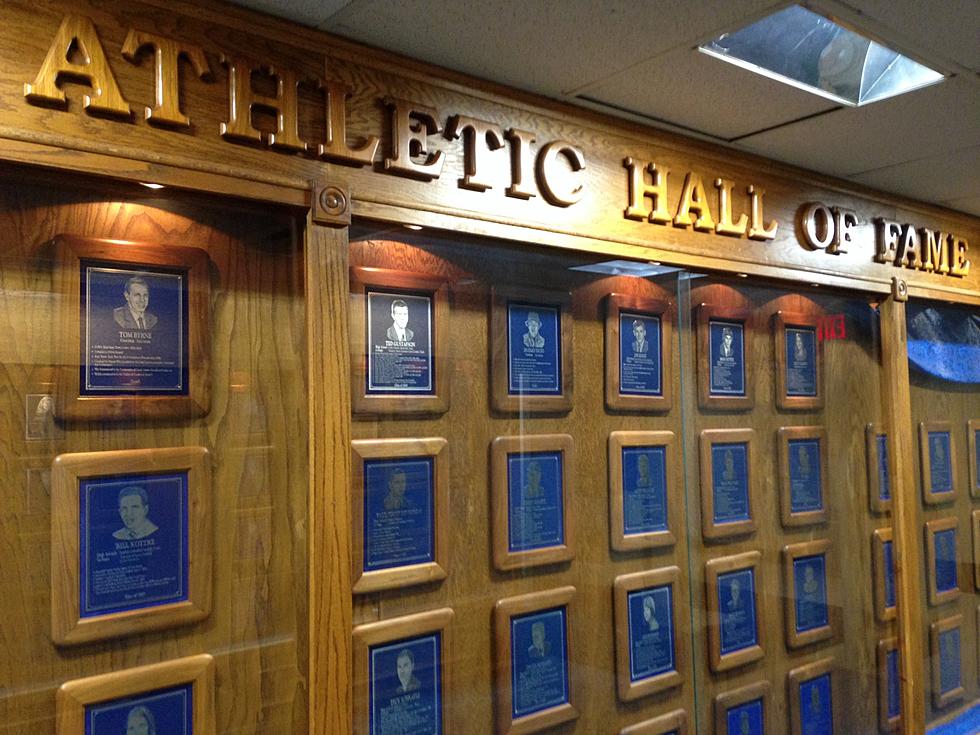 Losing One of Owatonna's All-Time Great Athletes: Noel Jenke
Roy Koenig/Townsquare Media
Enter your number to get our mobile branded app
Noel Jenke "was one of the finest and most recognized athletes ever to compete for OHS," states his entry on the Owatonna Athletic Hall of Fame web page. The U of MN "M" Club Hall of Fame calls him, "One of the University of Minnesota's best athletes ever." Jenke, a 1965 OHS grad and inaugural member of the OHS hall of fame has passed away, according to a Tweet from @owatonnafootball. He was 73.
Ed Draheim, who coached Jenke at OHS, shared on Twitter, "So sad. Not only a great athlete but a super person. First pick in the OHS hall of fame!!" Jenke played football, basketball, and baseball for Owatonna High School and also starred on park and rec hockey teams before it was an official sport at OHS. Some of those hockey squads won state championships and played in national tournaments.
Jenke lettered three times each in football and hockey for the Gophers, and lettered once in baseball. His biographical notes indicate after college he was drafted in three professional sports leagues: Boston Red Sox of Major League Baseball, Chicago Blackhawks of the NHL, and the Minnesota Vikings of the NFL. Jenke played almost three years with the Red Sox Triple-A team before spending five seasons in the NFL with the Vikings, Atlanta Falcons, and the Green Bay Packers.
Current Owatonna football coach Jeff Williams said through Twitter, "Noel came back every year to watch a game, would come down to the field to chat, and often joined us to sing the fight song after a win. Class act. The last year he came back, he asked to meet Jason Williamson and talk."
Huskies boys hockey coach Josh Storm tweeted through @Tonnaboyshockey, "Sad to hear of Owatonna High School great Noel Jenke passing. Had the opportunity to meet him and spend time with him at the 50-year celebration. He was a tremendous supporter of our program! Thoughts and prayers to his friends and family."
I had a nice conversation with Jenke at the 50th anniversary celebration of Owatonna High School hockey a couple of years ago. He wanted to talk about a state tournament football game that Brad Fischer and I broadcast. The game highlights included "Hail Mary" type plays at the end of each half that helped lift the Huskies to victory. As I recall, he said he was listening to the game and hollering and shouting as much as Brad and I were during the radio broadcast.
A story in the Star Tribune stats Jenke was not drafted by the Chicago Blackhawks, but rather by the Fighting Saints of the WHA.
GALLERY: Minnesota Stadiums Lit Up For #BeTheLightMN Movement