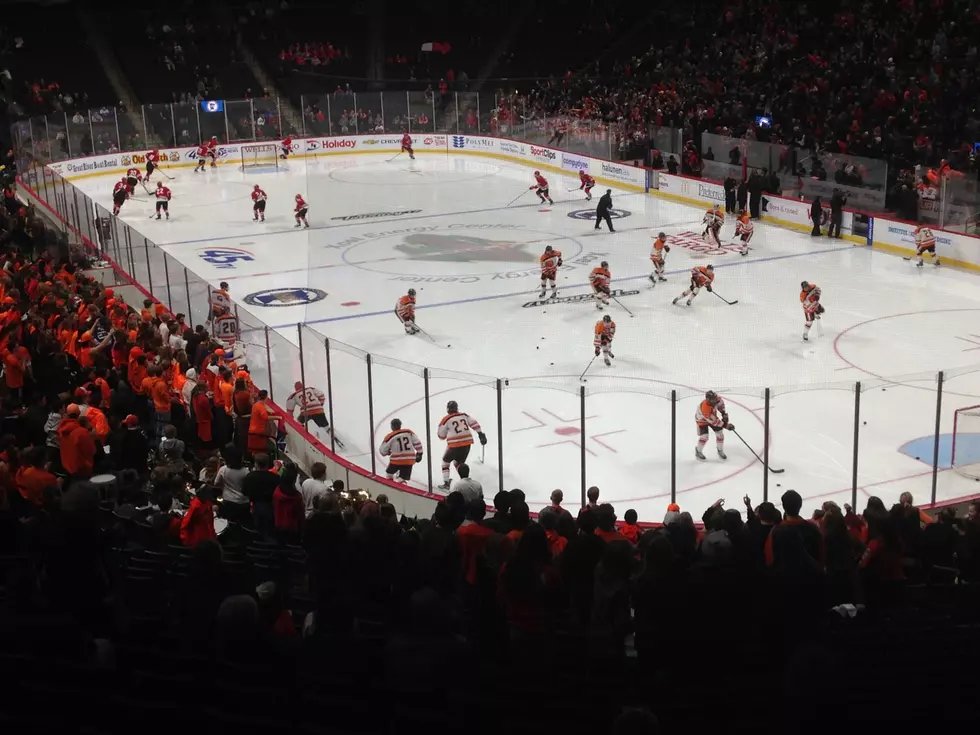 Contribute Water For The Ice For The Minnesota Wild
Roy Koenig/Townsquare Media
Do you have a favorite pond or lake that when it freezes you love to skate on it and maybe even play some hockey?
The Minnesota Wild want you to grab some water (maximum of 3 ounces) from your favorite place and bring it to the Xcel Energy Center. On Saturday, Sept. 16, there will be a Zamboni parked outside Gate 1 from 6AM to 3PM.
They will take and filter the water and it will be used to make the ice for the 2017-18 season.
Wouldn't it be cool to go to a Wild game and say that you contributed water to make the ice? Especially if the Wild have a really good season.
Also on that day, the Minnesota Wild Breakaway run starts at 8:30AM. Single game tickets will go on sale starting at 9AM. The Wild will host an open practice for fans starting at 9:45AM. (Gates 1 and 2 will open at 9AM.)
Wild fans are encouraged to share a photo of themselves collecting water from their favorite pond, lake or ice rink on social media using the hashtag #OurIce and explain why they chose that location for their picture.
During the Minnesota State Fair, a limited number of containers will be provided to fans each day at the Wild booth located in the FAN Central building on Dan Patch Avenue and Underwood Street. Wild season ticket holders will receive containers by mail.
At the home opener on Saturday, Oct. 14, when the Wild hosts the Columbus Blue Jackets, a pregame ceremony will highlight the new initiative, with water from some iconic Minnesota hockey hotbeds being added to the ice surface at Xcel Energy Center. Participants' hometown hockey stories will be shared on Minnesota Wild social media channels, tagged with #OurIce.