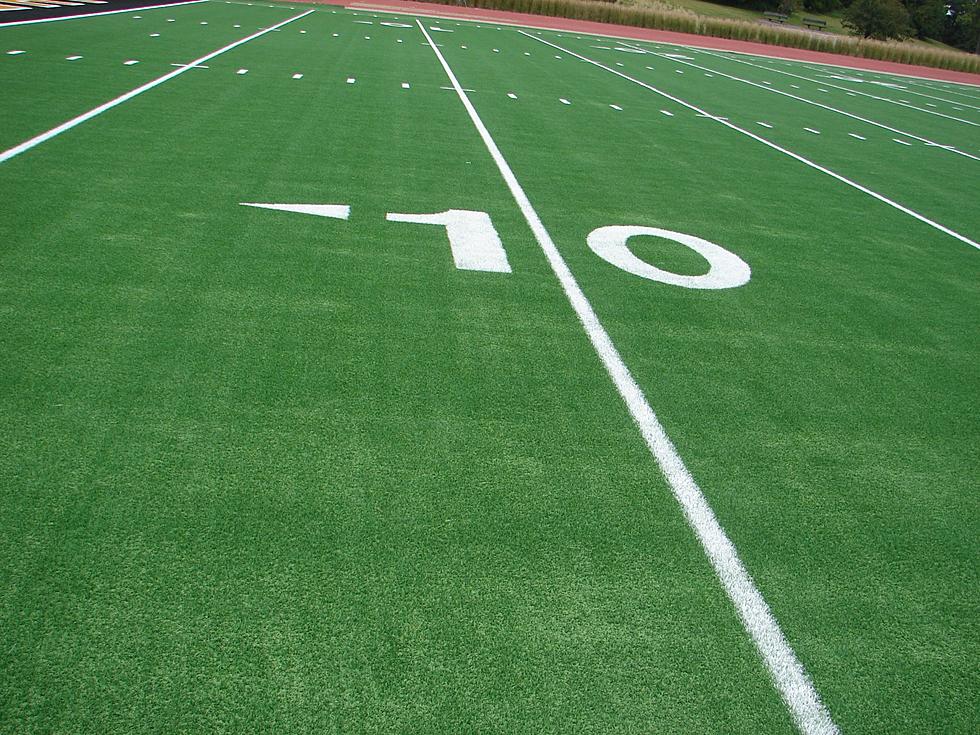 Blossoms, Panthers and Tigers Face Overhauled Football Schedules
Roy Koenig, Townsquare Media
As high school football teams assemble on Monday, August 12 for their first official practices, they will be less than three weeks away from their season openers. In their week-to-week prep work some local coaches will only be able to glean so much information from last year. Defending section champs Blooming Prairie and NRHEG each face four new teams this season compared to last.
Medford also sees half their schedule turn over opposed to 2018. Triton sees three new regular season foes in 2019. Owatonna has one change to its schedule but it's a big one.
The Awesome Blossoms, who made it to the state semifinals at US Bank Stadium last season, face familiar opponents in the first half of the season. Rushford-Peterson, Wabasha-Kellog, Hayfield and Goodhue are the first four combatants. BP beat Goodhue in the section final last year.
New teams for Blooming Prairie are Randolph, Kenyon-Wanamingo, Bethlehem Academy and Medford. The Blossoms and BA have a long rivalry of big games. BP hasn't played Medford in a while.
NRHEG hammered Waterville-Elysian-Morristown to reach state in 2018. The Bucs move out of their district and section this year. The first four games for the Panthers are against teams they did not play last year. After opening at Jackson County Central on Thursday, August 29 in a Kat Kountry broadcast, the Panthers plays Blue Earth Area, St. James and Martin County West.
The second half of the season is against teams the Panthers beat in 2018, including LeSueur-Henderson, Maple River (in overtime), Lake Crystal-Welcome-Memorial and Gibbon-Fairfax-Winthrop.
Medford (4-5 in 2018) has their new opponents scattered through the season. Lewiston-Altura, Goodhue, Randolph and Blooming Prairie are new this year. St. Clair/Loyola, Winona Cotter, Bethlehem Academy and Kenyon-Wanamingo are back on the Tigers docket. Medford beat three of those four last year.
Triton will see three teams they didn't play in 2018. They are Stewartville, Pine Island and Plainview-Elgin-Millville. All three are AAA teams. Triton is AA. Zumbrota-Mazeppa, Chatfield, Dover-Eyota, St. Charles and Caldonia are back on the Cobras schedule. Triton (2-8 in 2018) scored a big upset over St. Charles in the playoffs.
The two-time defending state champion Owatonna Huskies have one change to their schedule, playing Mankato West for the first time since 2016. The game is week six at OHS Friday, October 4. Owatonna's schedule:
Rochester Century, Friday, August 30 at OHS
at Northfield, Friday, September 7
New Prague, Friday, September 14 at OHS
at Rochester Mayo, Friday, September 21
at Faribault, Friday, September 28
Mankato West, Friday, October 4 at OHS
Mankato East, Friday, October 11 at OHS
at Rochester JM, Wednesday, October 16
Most teams will participate in a scrimmage on Saturday, August 24.
Listen for the new Friday Night Blitz on Kat Kountry 105 FM each Friday night of the football season at 9:30 pm. Catch the roundup of games and scores from throughout southern Minnesota.