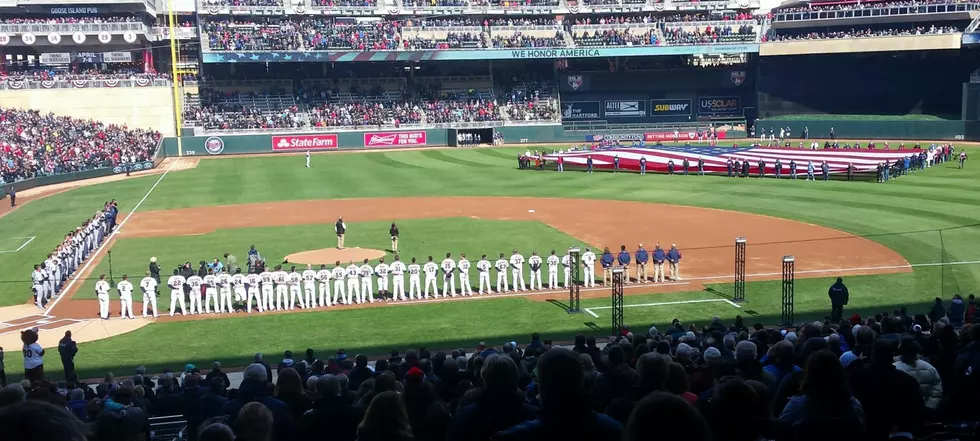 Will Twins have Fans in the Stands at Target Field?
Rich Will/Townsquare Media (2018)
Baking in the sun behind first base with a cold drink in my hand and not enough sun screen on my head. Shivering in upper left field bleachers with a steady light drizzle falling tor the whole game. Watching a Twins game at Target Field can take on different feels. What will it be like in 2021? Will fans even be allowed into the ballpark?
Team president Dave St. Peter told the Star Tribune, "We believe we'll have fans in Target Field at some point, and we're hopeful about getting there by April 8...we're going to be delivering to the governor's office and the department of health our updated readiness plan for the 2021 season."
The Saint Paul Saints put together a plan last summer that permitted 1,500 fans into each home game at CHS Field. Each of several pods "had it own entrance, concession areas, and restrooms, and circulation between pods prohibited," according to the article. "Fans were required to wear masks unless eating or drinking, and small groups were separated in a checkerboard pattern."
The Star Tribune also reports that spring training should start on time on February 17 after Major League Baseball players rejected a proposal from the league and owners to delay the start of the season.
Listen for the latest Twins' related news on the Hot Stove Show each Wednesday evening at 6 pm on AM 1390 KRFO and 94.7 FM. The program is presented by Cash Wise Foods, Ackerman Accounting and Tax Service and Northland Farm Systems of Owatonna.
Be ready to hear Twins baseball in even better clarity evenings in 2021 as AM 1390 KRFO is simulcasting on 94.7 FM.
STAR STRUCK: See Where These 15 Celebrities Went to High School in Minnesota
MORE TO EXPLORE: The Cutest Dogs of Rochester, Minnesota
KEEP READING: 10 Must-Have Items For Minnesota Kids That are Distance Learning