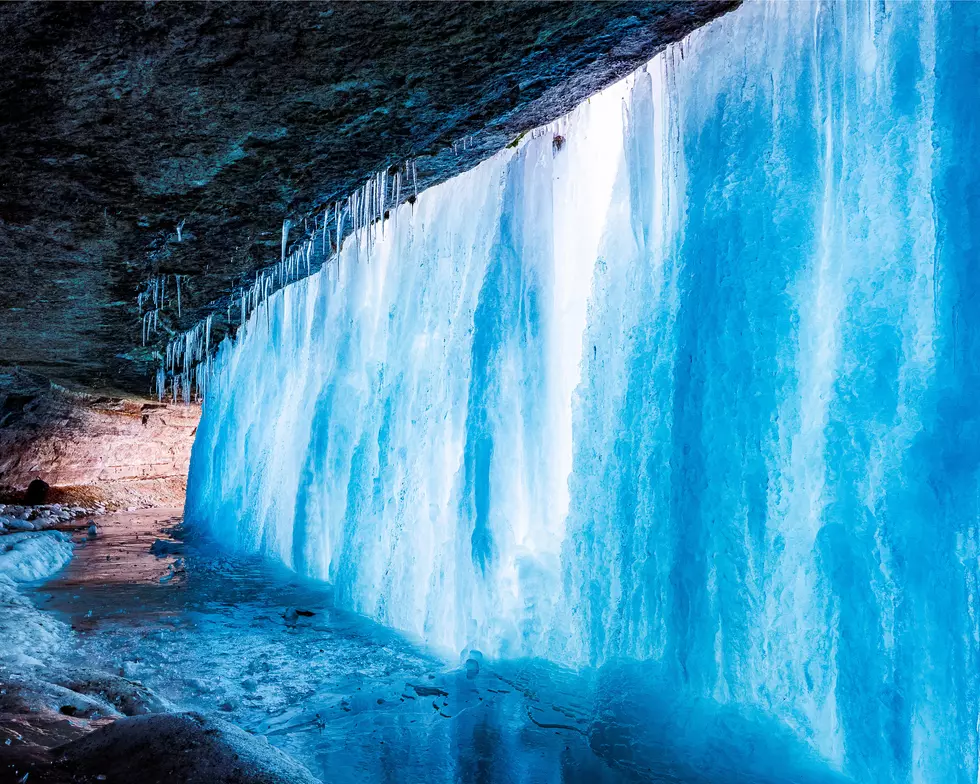 Brave the Cold: Add This Frozen Waterfall To Your Minnesota Bucket List
jackson simmer on unsplash
Minnehaha Regional Park is one of the oldest and most popular parks in Minneapolis, Minnesota. Close to one million people visit the park each year to see the incredible 53' waterfall, hike, bike and cool off during the summer in the wading pools. The park is gorgeous in the summer and even more stunning during the winter months. Check out all of the images below to see how beautiful it is when it's frozen.
Seeing Minnehaha Falls in Minneapolis Needs To Be On Your Winter Bucket List
The park has over 2 miles of walking/hiking/biking trails so don't forget good boots when you visit. (Be careful - Most of the pathways weren't cleared when I was there.) The pictures below show the incredible frozen waterfall, but you can't fully grasp the beauty until you see it with your own eyes.
No Trespassing at Minnehaha Falls Park
For safety reasons, the public is prohibited from walking down to the waterfall. These images are from professional photographers who received permission.
Don't worry though, you can still enjoy some incredible views and take awesome pics for Instagram from safe, secure spots above.
Where is Minnehaha Falls Park?
Minnehaha Regional Park is located at 4801 S Minnehaha Drive in Minneapolis and it's definitely worth the drive.
There are metered parking lots on site - It costs a few bucks to park for a couple of hours.
The city of Minneapolis purchased Minnehaha Falls Park in 1889 making it one of the first state parks in the country.
The name Minnehaha comes from the Dakota language and means waterfall
Seeing Minnehaha Falls in Minneapolis Needs To Be On Your Winter Bucket List
I'm not a huge fan of our extremely cold winters, but, wow, the frigid temps do create some amazing sights.
Below you'll see a couple more images of the frozen waterfall and another icy attraction that you should check out this winter.
No Trespassing at Minnehaha Falls Park
If you are planning a visit to Minnehaha Falls please respect the rules and do not enter prohibited areas. Doing so could lead to a ticket for trespassing or could result in serious injury.
Keep scrolling to learn about another amazing frozen attraction right here in Minnesota.
Minnesota's Breathtaking Frozen Attraction Is 1 of Only 6 In All of North America
It started as a backyard project by a cool dad and has grown to be one of the most amazing winter attractions.