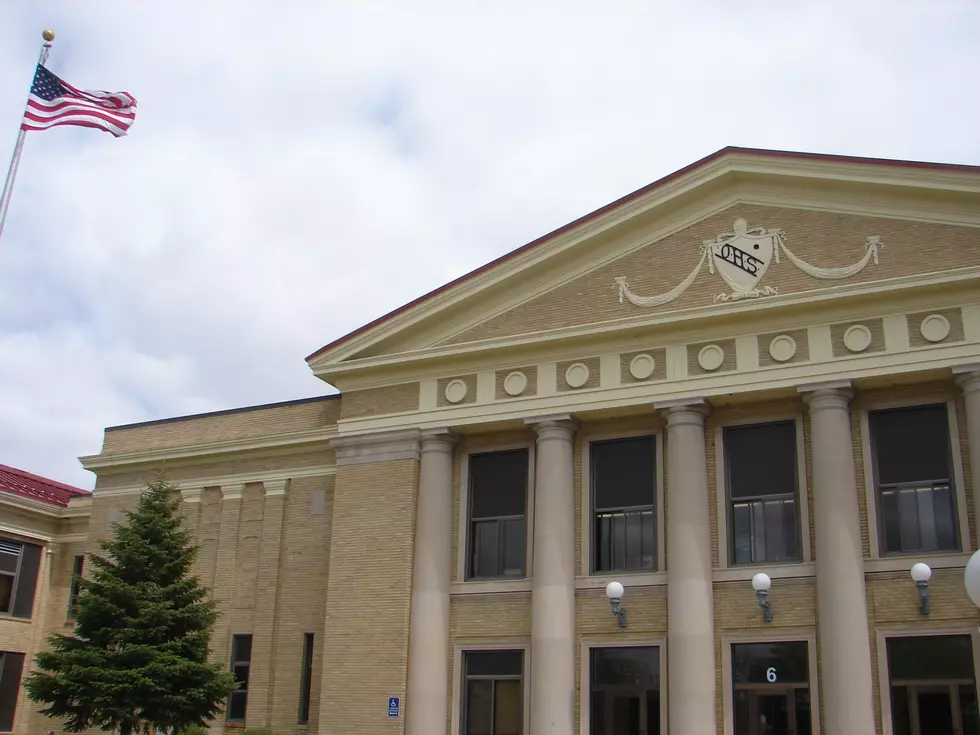 What Happens to Existing Building When New Owatonna High School Opens
Roy Koenig, Townsquare Media
Progress is being made everyday on the new Owatonna High School campus in southeast Owatonna. With a fall 2023 opening date, decisions must be made soon on the current building. The Owatonna School District has announced that applications are being accepted for a task force to come with a plan.
A news release from the district states, "The Owatonna Public Schools' Existing Owatonna High School Citizens' Task Force is being convened to examine the future of the existing Owatonna High School facility, which will no longer be used for 9-12 instruction when the new high school opens in 2023."
In November 2019, the community "voted to approve question #2 which allocated funds for the conversion of portions of the building for district use." The school district is now looking to "engage the community about the future of the facility," according to the news release.
Those interested in being on the committee "must be residents of the district, and attendance at all meetings is critical." You can go here to find out more and get access to an online application.
The schedule for meetings:
* Tuesday, November 9, 2021 from 6:00 p.m. to 7:30 p.m.
* Thursday, November 18, 2021 from 6:00 p.m. to 7:30 p.m.
* Thursday, December 2, 2021 from 6:00 p.m. to 7:30 p.m.
* Wednesday, December 15, 2021 from 6:00 p.m. to 7:30 p.m.
* Thursday, January 6, 2022 from 6:00 p.m. to 7:30 p.m.
* Wednesday, January 19, 2022 from 6:00 p.m. to 7:30 p.m.
* Prepare for School Board recommendation late January/early February
The deadline to apply is 4 pm October 15, 2021. People chosen for the task force will be notified by October 25, 2021.
Enter your number to get our free mobile app
Top 25 Best Public Schools in Southeast Minnesota for 2022
Niche
recently released their 2022 rankings for schools, so I wanted to see what public schools in our neck of the woods, southeast Minnesota,
they deemed to be the best
.
Signs You're Becoming Your Minnesota Parents
Ever find yourself doing something or saying something that makes you think, "Oh my God I"m becoming my parents?" In Minnesota, we have some unique signs to look for. Take a self-check here and see what rings true.