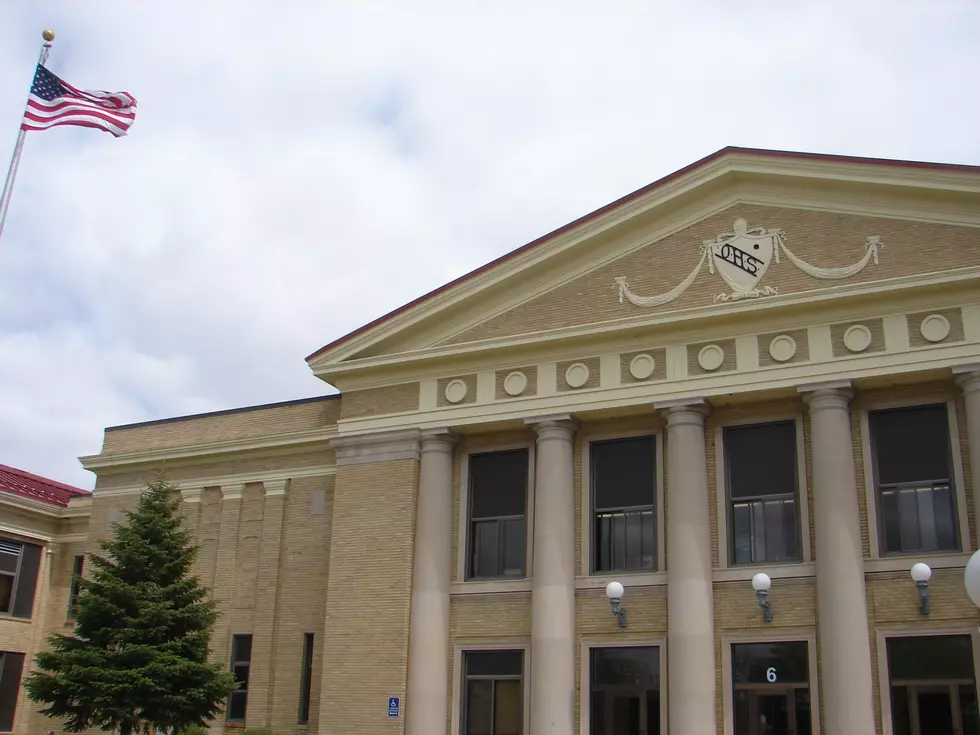 Owatonna HS Prepares for Distance Learning Email From the Principal
Roy Koenig, Townsquare Media
Owatonna High School Principal, Kory Kath, sent out an email to parents and students about the very real possibility of distance learning. They are working on their plan to implement distance learning after Spring Break is over on March 30th. The Owatonna School District has updated their site as new information comes out, and they are doing their absolute best to make sure the information is sent as quickly as possible.
Thank you for your patience and partnership throughout the last few days as we work through this ever changing situation. Though we are not together at OHS, I want you to know that we still deeply care for you as our students and families. We will continue to prioritize relationships as we move forward in the weeks ahead.

Many students need to gather a chromebook, class resources and personal belongings that are at the high school and we plan to make this happen on Wednesday, March 18 and Thursday, March 19. The school will be open through the  front entrance by the auditorium from 9am-3pm to do the following:

Pick up a technology device if one is not available in your home (Media Center)

Collect items from lockers or learning materials required for distance learning

Pick up medication from the nurse's office
They are making technology devices available to those who do not otherwise have access to one. Phones do not count as devices for distance learning.
The reality of distance learning is looking very likely as of March 30. The response to COVID-19 throughout the world has required numerous weeks of response and we feel this will be the same for us as we plan to deliver learning to students online.  All students have a device and teachers are preparing for instruction that will guide our learning for the weeks ahead. Distance learning will be new to most of our students and we understand that it will take time to get all students familiar with a new delivery system. We will need to foster new routines, provide engaging content, be flexible in our work and be intentional in building relationships!  Though we may not be in the same building, personal relationships will still be our focus.

Students who receive special education services will be contacted by their case-manager or an IEP team member to address programming.  Success Coaches as well as EL teachers will also be connecting with families about services necessary for distance learning.
He also touched on the big events coming up, including prom, commencement, and other spring activities.
As we know this to be our reality, there are many questions about major events that we host to celebrate our school community.  Events like prom, commencement, yearbook, spring play, concerts, activities and athletics are on the minds of everyone. Please know that we will thoroughly communicate the path ahead on each of these items as we get to the point where this is necessary.  We value all of these but our immediate focus is on distance learning and the educational needs of our students which rests at the core of our mission as a school and district.

Please continue to check your email for communication in the coming days so we are all prepared to engage in distance learning on March 30th. I appreciate you all and I am grateful for your support.

To our students, I miss you already and want you to be safe & healthy!

My best, Kory Kath
The doors will be open tomorrow, March 18th, if there is anything in the school you need, including a device for distance learning. The hope is that by flattening the curve of new cases of the novel coronavirus (COVID-19) we can get the students back in school sooner rather than later, and return to our normal lives.
Enter your number to get our free mobile app