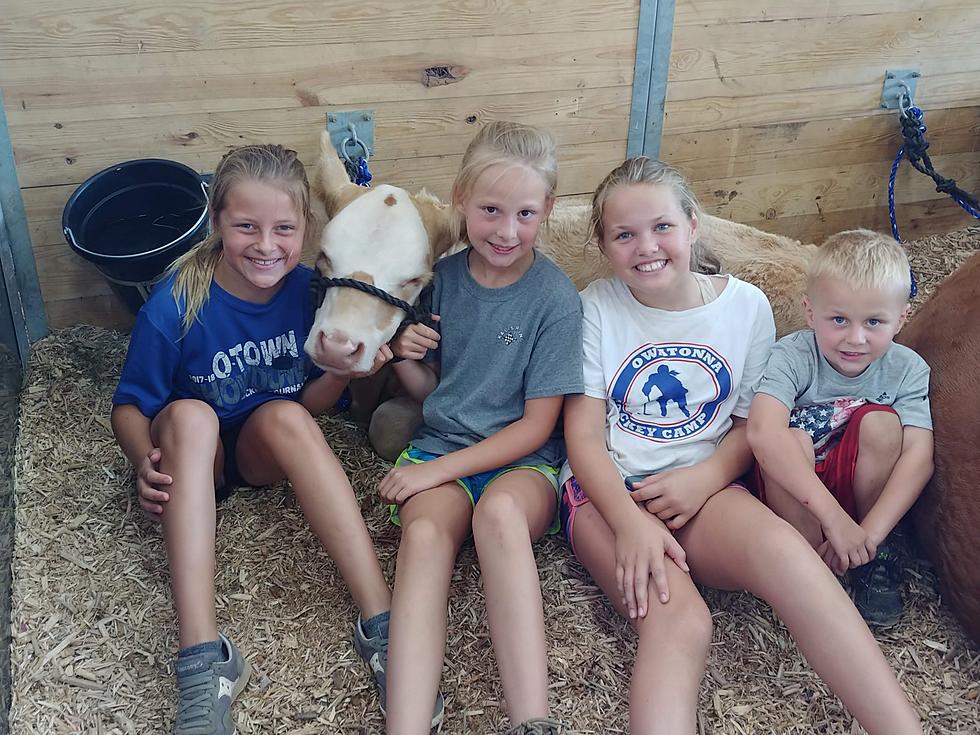 We Can All Learn a Few Things From 4-H Students
Roy Koenig/Townsquare Media (2018)
Adults can learn a few things from the 4-H students at the Steele County Fair. When a task is challenging, try again. Don't be afraid to learn something new. And sometimes you have to catch some poop.
One of my favorite parts of KRFO's coverage of the fair each year is interviewing 4-H students. One girl said she was scared the first time she worked with a pig. Another said it was scary the first time she rode a horse. Each said they conquered their fear simply by keeping at it.
Every year I chat with students who live in the city but rent or borrow animals. It's fun to hear how willing they are to take on new activities. I interviewed three siblings who are all tackling 4-H for the first time. Each has taken on several projects. They likely learned some time management skills this summer and probably spent a little less time on electronic toys.
I also spoke with an older 4-H student who enjoys spending her time in the cattle barn throughout the week, hanging out with friends, meeting new people and sometimes catching poop. She said no two minutes are the same.
A new spin on awarding the top 4-H projects in 2018 eliminates trophies. The winning 4-H students earn an insulated mug or a collapsible lawn chair. See the picture below.