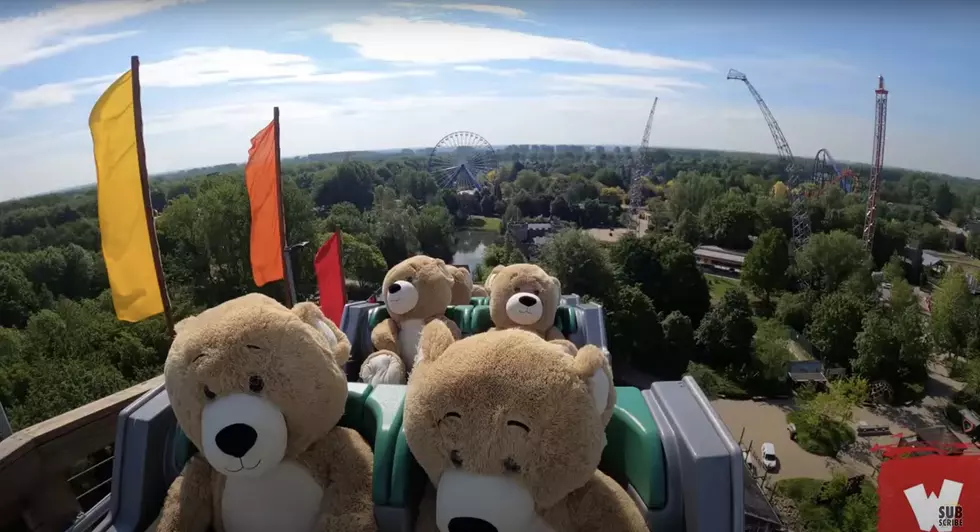 WATCH: 22 Teddy Bears Go On a Roller Coaster Ride
Walibi Holland
Theme parks and entertainment zone my still be closed, but that didn't stop this group of 22 fluffy friends!
At Walibi Holland Theme park, the staff there had a little fun with their park before they are able to reopen to the public. 22 jumbo teddy bears got to strap in and enjoy the ride on the roller coster called 'Untamed'. 'Untamed' features five inversions, tops out at a speed of 57mph and includes a 116-foot drop! While we could not personally experience the roller coaster at the moment, we could live vicariously through the teddy bears!
Like many theme parks around the world, Walibi Holland was closed due to the Coronavirus and has now officially reopened as of last week. Here in the U.S., theme parks like Disney World and Universal Studios have both announced plans for phased reopening of their parks to the public.
Enter your number to get our free mobile app
SAY WHAT? 15 Minnesota Town Names That Are Hard to Pronounce
Wake up with Jarred Becker every weekday morning from 6a-10a on AM 1390 KRFO
Connect with me on Social Media!
Twitter - @Jarred_Becker
Facebook - Jarred Becker