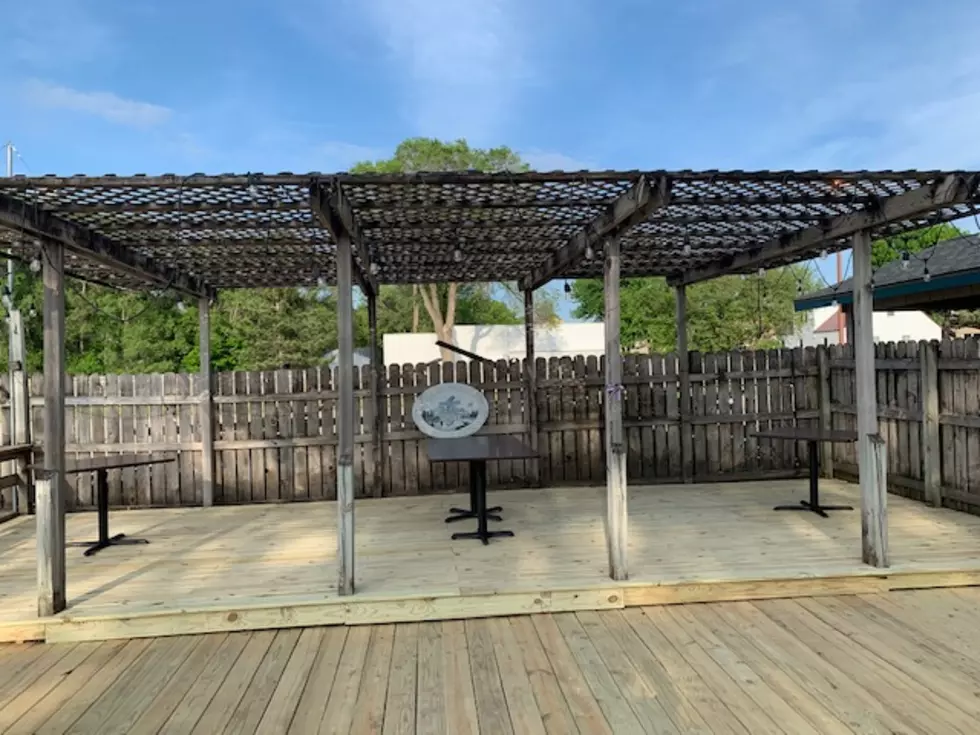 Faribault Restaurants Preparing Outdoor Seating
Basher's Portion of Back Patio. Photo by Gordy Kosfeld
A number of Faribault restaurants are hoping people are ready to enjoy some outdoor dining beginning today.  Last week Governor Tim Walz signed an executive order allowing for outdoor dining with limited capacity.
I stopped by some of those establishments and got a few pictures of the accommodations being set up.  Last week the Governor's new Stay Safe Mn. order allowed for restaurants to start outdoor service beginning June 1, 2020 with social distancing measures for employees and customers.
Outdoor seating is capped at 50 people.  Employees are required to wear masks.  Patrons must make a reservation.  Parties limited to 4 people or 6 people if all are members of the same family.
Delivery and take out services may be continued.  The Governor indicated indoor serving would be at 50% capacity in the next phase of reopening Minnesota.  No firm date has been set for that phase to kick in.
Violation of the Governor's order is a misdemeanor for individuals punishable by 90 days in jail or $1,000 fine.  Violation encouraged by a business of any employee can result in a gross misdemeanor charge with punishment a year in prison or a $3,000 fine.  A business violation has a civil penalty up to $25,000 per occurrence and injunctive relief.
Also allowed to open June 1 are barber shops and hair salons at 25% capacity.  Employees must wear masks.
Public and private campgrounds can reopen but must observe social distancing.
Movie theaters, concert venues are still closed.  No gatherings of over 10 people are allowed.
Initially the Governor would not allow more than 10 people to attend a church service.  After negotiations with faith leaders that was changed 25% of occupancy or 250 maximum.
Parishioners must maintain six feet social distancing between households and churches must have a COVID-19 response plan.
READ MORE: Inspiring Minnesota Stories From the Coronavirus Pandemic