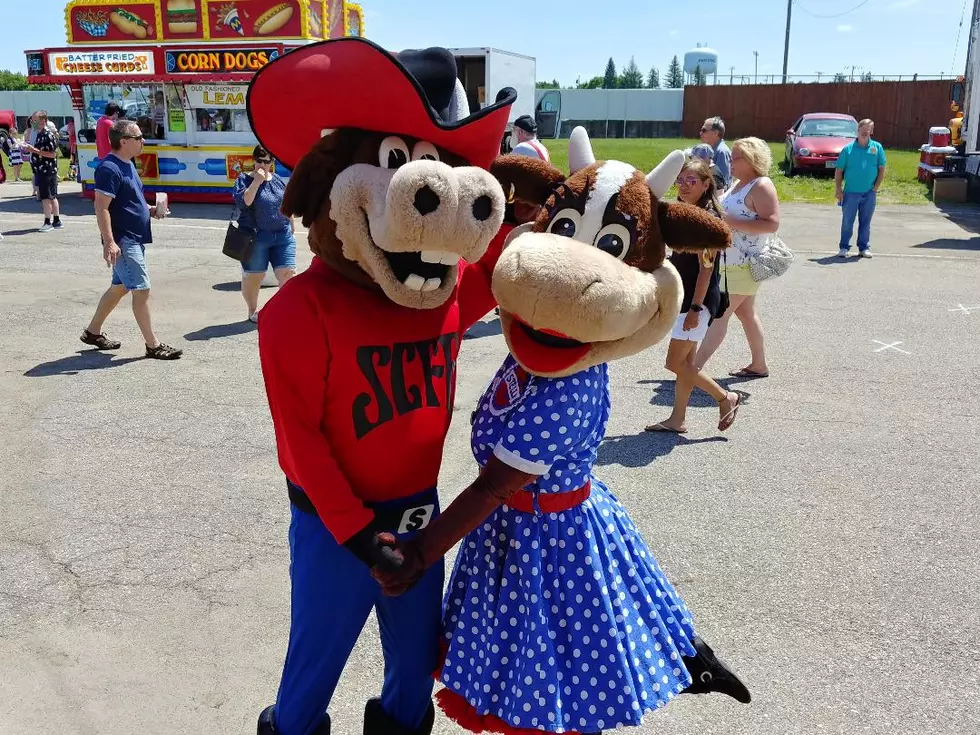 Steele County Fair to Honor Frontline Workers with a Free Show
Roy Koenig/Townsquare Media
The Steele County Free Fair board is deeply grateful to frontline workers and will treat everyone to a free show in front of the grandstand while honoring those who were, and still are, on the forefront of the pandemic. Wednesday, August 18 Jason Pritchett performs, with Owatonna's own Travis Thamert as the opening act.
Come on out. Help honor and support all the frontline workers in Steele County...Without all these frontline workers, it wouldn't have happened. We wouldn't be back to having a fair in 2021

-Scott Kozelka, Steele Co Fair manager
All spectators will be admitted free of charge with an opportunity to make a free-will donation to the United Way of Steele County and Community Pathways of Steele County. Donations of non-perishable food items will also be accepted.
On Thursday's edition of "Fair Talk," manager Scott Kozelka said the board "wanted to give back to Steele County. We're making that a free event...It's going to honor the frontline workers from this past year."
"As we talked about frontline workers, we had some pretty in-depth conversations about frontline workers. Is it doctors, nurses, ambulance paramedics, things of that nature. Then we reached out and said, 'There's a lot of behind the scenes frontline workers, from people doing COVID tests, the grocery store clerks, the meat markets, the dental offices, all those different things.' Everyone that made Owatonna and Steele County click during the time of need."
Kozelka went on to say, "What we're doing that night to give back is a free will donation to Steele County United Way or Community Pathways and our food shelf to help them out. You can do a cash donation or bring a non-perishable food item."
"With both performers that night we are going to recognizing these different groups...We want everyone in Steele County to come out and thank the frontline workers."
Kozelka appreciates the sponsors for the show that help make it a free event, Hy-Vee Foods, Camping World, Godfather's Pizza and Townsquare Media/Kat Kountry 105.
Tickets for other grandstand shows are available at the Steele County Free Fair website.
Classic Antique Tractor Pull, Tuesday, August 17
Jason Prichett Concert with opening act Travis Thamert, Wednesday, August 18
Hairball Concert, Thursday, August 19
Craig Morgan Concert, Friday, August 20
Bulls-N-Barrels, Saturday, August 21
Demo Derby, Sunday, August 22
Listen for "Fair Talk" on AM 1390 KRFO / 94.7 FM each Thursday morning at 9:40 am.
Enter your number to get our free mobile app
Things You've Go-To-Do at the Steele Co. Fair
10 Things Minnesotans Have to Have While Garage Sale Hopping
It's garage sale season in Minnesota! While everyone is really excited to get out there and find great deals, there are a few things we need to remember to bring with us while garage sale hopping.
BEWARE! Look Out For These Dangers In MN Lakes!
After months of waiting, lake season is here! It's time to spend your days soaking up the rays and swimming in the refreshing water. Just make sure you watch out for these potential hazards.