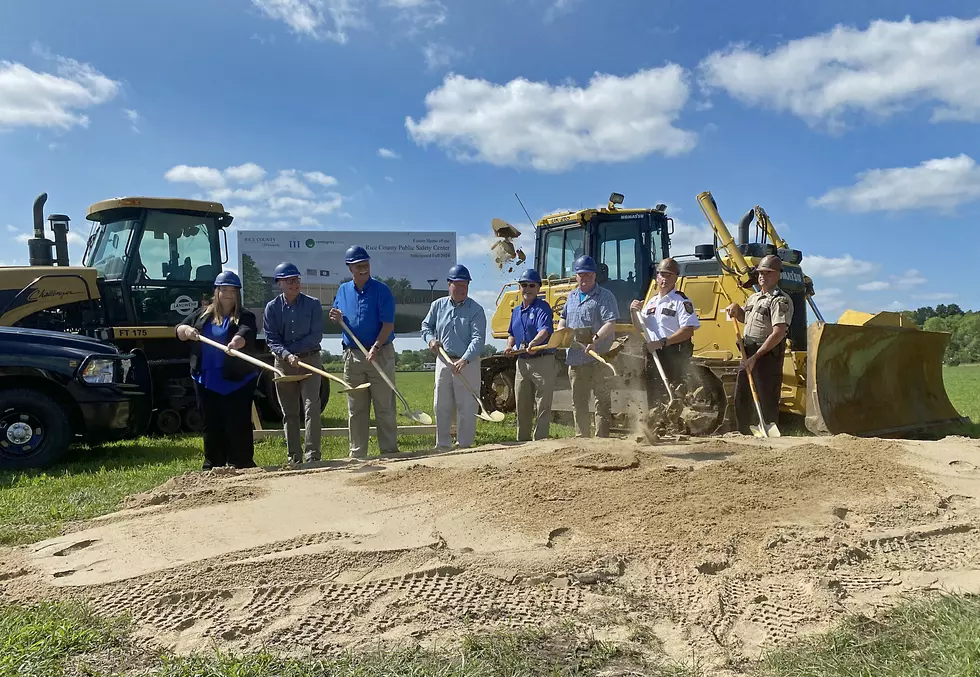 Rice County Public Safety Center Groundbreaking Held Today
Rice County Public Safety Center Groundbreaking. Photo provided by Rice County Communications
Rice County Commissioners were joined today by Rice County Sheriff's Department employees and other County officials for a groundbreaking event at the site of the new Public Safety Center.
Former Rice County Sheriff Troy Dunn went before Commissioners in July of 2019 and informed them the Minnesota Department of Corrections (DOC) told the county they were going to downgrade the Rice County main jail to a 90-day facility.
A few days later the County Commissioners approved issuing a Request For Proposal (RFP) to study the jail and come up with a plan to address the DOC concerns.
In February of last year a jail study was presented to the County Board which looked at expanding the present facility, the jail annex and building new.
In May of last year the County Board voted to build a new Public Safety Center on an undeveloped site.
In September of last year the purchase of 109.2 acres on the north edge of Faribault just off Highway 3 at 30th Street was made for $1.65 million dollars.  A portion to be used for the new Public Safety Center.
In April of this year County staff were given the green light to let bids for the construction of the facility.
June the board approved $32.9 million dollars in bids for construction.  In July Met-Con Construction of Faribault bid $2.165 million dollars to build at storage facility at the Public Safety Center.
July 19, 2022 Rice County Board of Commissioners okayed a $48.86 million dollar bond sale with a 3.78% interest rate to finance the Public Safety Center and okayed $1.43 million dollars for concrete work.
The timeline for the project estimates the center will open in the fall of 2024.
The facility will be 83,333 square feet in size when completed.  41,183 square feet for the Sheriff's Office 42,151 square feet for the 76-bed jail and 19,800 square feet for an adjacent storage facility with training space.
Alright all you history buffs take note.
LOOK: The oldest cities in America
Though the United States doesn't have as long of a history as some Old World countries, it still has plenty of historical charm.
Stacker
brings you a list of the 50 oldest cities in America.