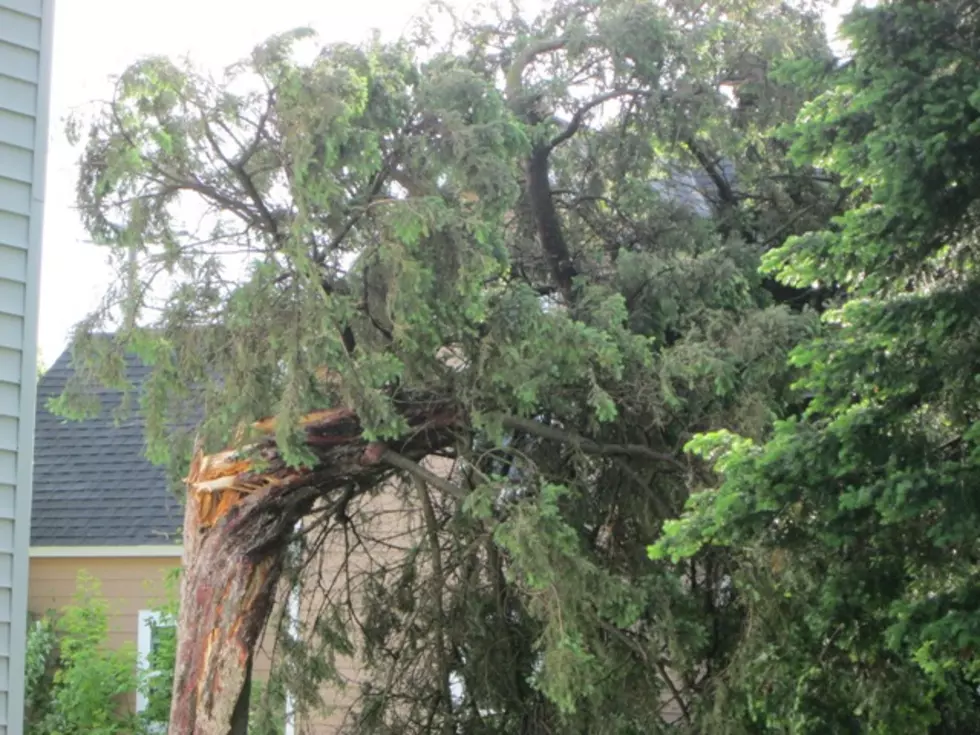 Reporting Some Storm Damage in Southern Minnesota
Lisa Marie/Townsquare Media.
About 2:30AM, a strong thunderstorm with some strong winds was in the area. It seemed to last about an hour, according to notes from NOAA website.
Winds in the Albert Lea and Austin area were around 35-40 mph. Rainfall in Austin was just over 1-1/2 inches.
Owatonna wind gusts were up to 45-50 mph with rainfall at 1.65 inches.
Waseca also had gusts around 40 mph and rainfall around 1.40 inches.
In Ellendale, we lost power about 2:45AM and it was back on just after 7AM. Our neighbor across the street had a pine tree twisted onto their roof. We also noticed some big and little branches on the street and boulevards.
We went for a walk and saw that most of the damage was some big branches down, plus leaves and little branches scattered about.
The Crown Ridge sign was blown in half -- one half still standing and the other half across the street. The park's port-a-potty slid a little off its cement slab, but is still in good shape.
Also noticeable was a big tree in the park was literally ripped from its stump and lying on its side.
Thankfully there was no huge damage. Hopefully you are safe with little damage. Some pictures from the Ellendale area.