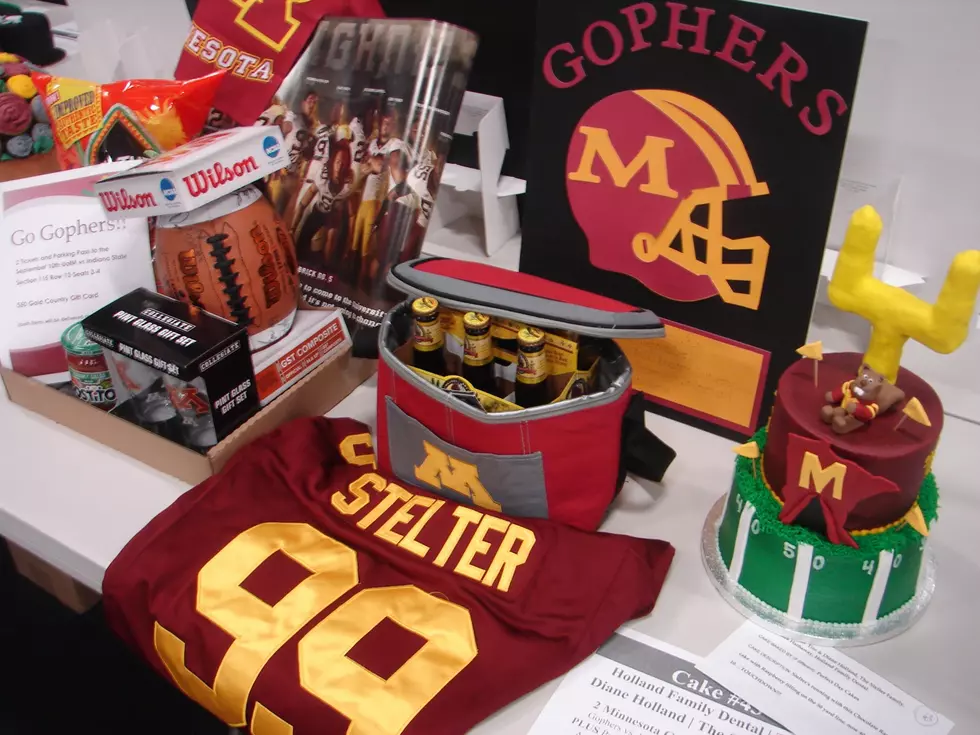 Owatonna's Stelter Makes Final Cut for San Diego Pro Football Team
Roy Koenig, Townsquare Media (2016)
The NFL season might end Sunday, but local fans have a reason to keep watching football. 2014 Owatonna High School graduate Andrew Stelter made the final cut for the San Diego Fleet of the new Alliance of American Football. The team announced their roster Wednesday. Their first game is Saturday, February 9 in San Antonio at 5 pm on CBS.
Stelter was a member of the Huskies 2012 state runner-up season and the 2013 Prep Bowl state championship campaign. He went on to play for four years with the University of Minnesota. He told KRFO radio during an interview last November that he hoped to get a chance with an NFL team.
When that didn't happen he continued to workout and jumped at the chance to be part of the new league. He is listed at 6-foot-4 and 285 pounds as a defensive tackle on the Fleet's roster. Stelter is 23 years old. The average age of rostered players is 24-and-a-half years old.
Philip Nelson who played at Mankato West High School and East Carolina is one of three quarterbacks on the team. Fourteen players on the San Diego roster have NFL experience. Stelter said in the interview that the league would have former college players trying to catch the attention of an NFL team in addition to players trying to get back into the NFL.
The AAL consists of eight teams spread across the southern United States.