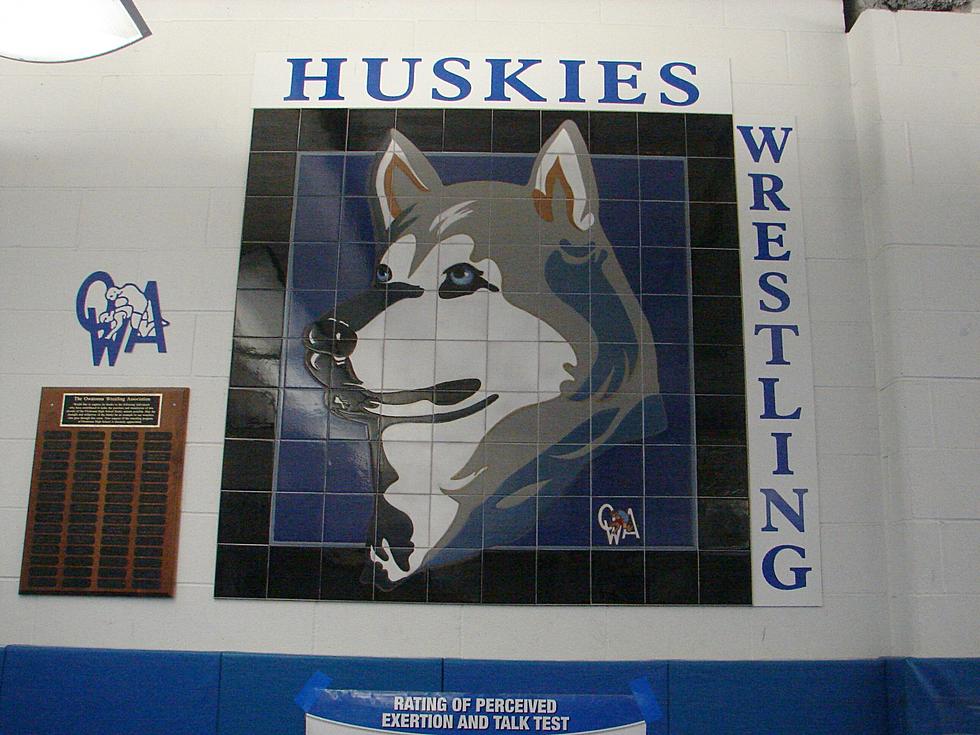 Owatonna Wrestlers Win Opener; Malo is Havoc Dunk Champ
Roy Koenig, Townsquare Media
Pinning and dunking were among the Owatonna sports highlights on Saturday. The Huskies wrestlers won the Faribault Invitational individual tournament to open their season. The first event for the OHS boys basketball team was their Husky Havoc exhibition.
The Huskies edged Plainview-Elgin-Millville 189 to 185 in total points. East Ridge was third with 155. Faribault finished fourth with 141 points in the nine-team event. Owatonna wrestlers Cade King (195 pounds), Peyton Robb (160) and Blake West (106) won championships. Four others, Cameron Roberts (170), Taylor Hall (152), Riley Becker (132) and Landen Johnson (126), all were runners-up.
Owatonna will be at the Chaska/Chanhassen individual tournament Saturday, December 9.
Huskies girls basketball blew out Mankato East Saturday night 80-43 to win their Big Nine opener. Owatonna (1-1) will open their home schedule Tuesday against Mankato West on Kat Kountry 105FM. OHS girls hockey dropped a 2-0 game at Faribault Saturday afternoon. The Huskies host Apple Valley Tuesday at the Four Seasons Centre on KRFO AM 1390. The Owatonna dance team participated in their first-ever competition, going to Apple Valley on Saturday.
Owatonna boys basketball hosted its second annual Husky Havoc event, which consisted of scrimmages, skills competitions and a three-point shooting contest for several age levels and a slam dunk competition for the varsity boys. Nolan Malo won the dunk contest, edging out Andrew Jackson for the title.
The Huskies boys open their season Friday, December 8 at Albert Lea. Their game at St. Michael-Albertville, scheduled for Tuesday, December 5, is postponed to February 8 due to the number of Owatonna players that are just out for practice after being members of the state football championship team.