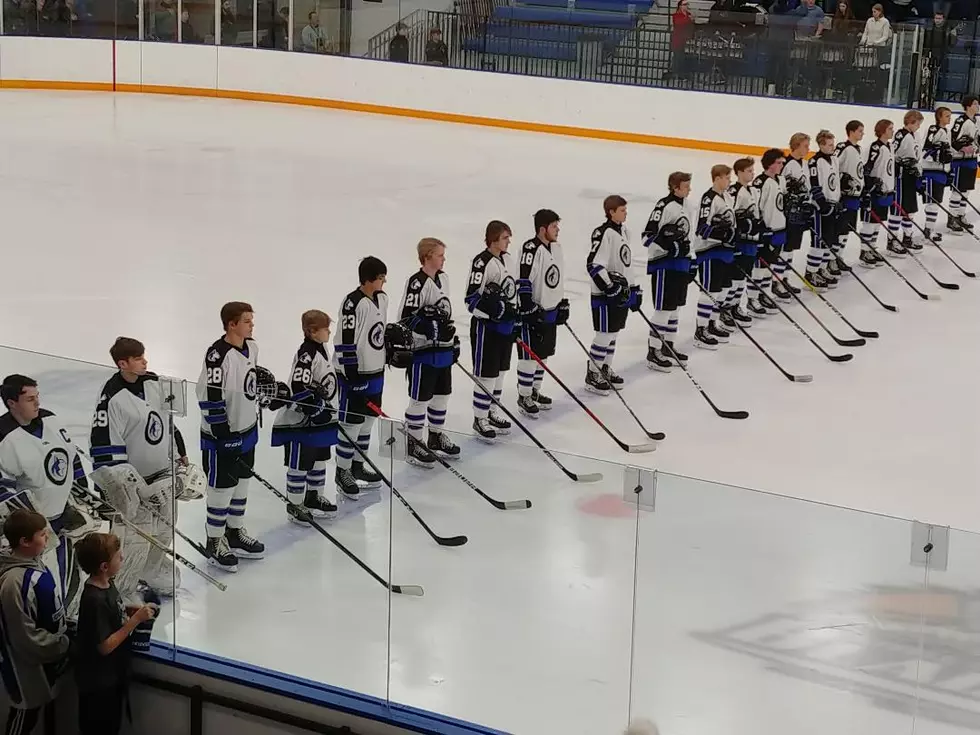 Owatonna Players Commit to Junior Hockey Team
Roy Koenig/Townsquare Media
Playing sports past high school is a dream for most athletes. Owatonna High School seniors Collin Pederson and Zach Wiese are about to see those dreams, and all their hard work, come to fruition. The two have signed tenders with the Rochester (MN) Grizzlies of the NA3HL, according to a news release from the team. The league is affiliated with the North American Hockey League.
Pederson capped his three-year varsity career with the Huskies with 29 points in 25 games during the 2019-2020 season. That was the third highest point total for team. Pederson said the team found motivation from a disappointing opening game, "We got upset after the Apple Valley game and we need to prove ourselves. I think that's our driving force right now." Owatonna rallied to win 19 games and finish second in the Big Nine Conference.
Pederson had 52 points in 72 career games. He spoke of his role as a captain, "Picking up the guys...making them (the young players) more comfortable."
OHS coach Josh Storm said, "He is one of the best captains I have ever been around...He's not a big talker and somebody had to be the vocal leader and he stepped up."
Wiese won 32 games in goal over a three-year span, including 17 in his senior season. His stats included 1.72 goals against and .913 saves percentage this past season. He also has experience on a team in the Midwest Elite Hockey League. Wiese was also a standout offensive lineman for the Huskies and was part of back-to-back state championships. He is a baseball player as well.
He said during the season, "I'd like to continue my hockey career," when asked which sport he would like to pursue after high school.
Storm said, "One of the most accomplished goalies in the state of Minnesota...Zach I would put up against anybody...Zach is definitely the best goaltender on a team I've been a part of in high school hockey. He's got a competitiveness that's a crazy high and a huge level of athleticism."
Like other sports leagues, the NA3HL canceled the remainder of its season due to the coronavirus outbreak. The Grizzlies won their division for the 2019-2020 season. The Grizzlies' roster is dominated by Minnesotans, but has players from across the country and a couple of international players.
Wiese and Pederson can still try out for teams in the NAHL and USHL. Tryouts are usually held in late spring and summer months.
Friday Night Lights at Fuller Field in Owatonna