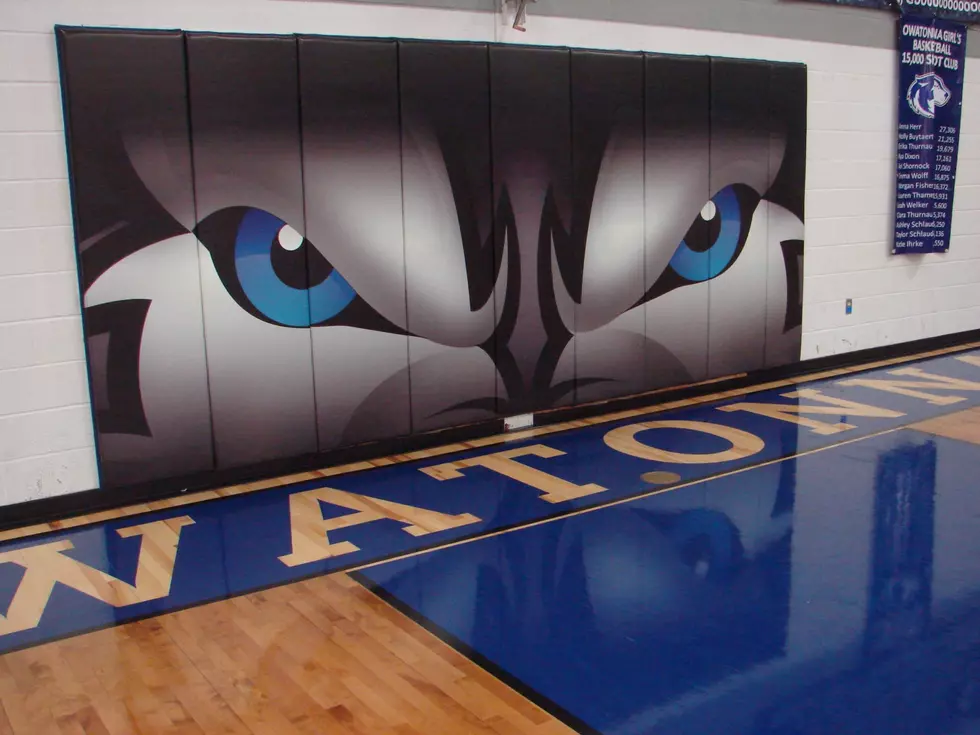 Owatonna Junior Sydney Schultz is a Force for All Seasons
Roy Koenig/Townsquare Media
Owatonna's Syd Schultz already has a fantastic Huskies sports resume, and she is just a junior.
Schultz reached the 1,000-point milestone in Monday's win over Mankato West. She is the 10th player to reach that mark. Schultz spoke with KRFO's Jason Iacovino after the game and said, "The season's been really awesome. All my team wants to do is have everyone score and just win the game. No one plays for themselves, which is something that's really good. That's why we've been playing so strong this year. We love to run the ball." Schultz had a large following of family and friends cheer her on and then gather for a group photo after the game. She thanked them for their support.
Schultz is a dominant rebounder and, at 5-foot-11, holds her own against bigger players inside while rarely getting into foul trouble. She also led the OHS volleyball team in kills during the fall season and ran at the state track meet last season, running the 100 plus a pair of sprint relays.
The Huskies basketball team is tied with Winona atop the Big Nine standings as of January 25, while scoring a conference-leading 68 points per game. Owatonna hosts Albert Lea on Friday, January 27, on "Coaches vs Cancer" night with money raised benefiting the Steele County American Cancer Society's Relay for Life.
Iacovino joins KRFO's Roy Koenig for a sports talk program each Tuesday and Friday at 3:50PM on AM 1390. A portion of this week's show on the subject of Schultz is included below.
Owatonna girls basketball top 10 scorers list:
Sara Draayer 1,490
Angie Iverson 1,366
Krista Bird 1,315
Lauren Barber 1,307
Sarah McCann 1,252
Beth Peterson 1,248
Courtney Hayford 1,117
Trisha Benjamin 1,100
Lisa Johnson 1,037
Sydney Schultz 1,022 (as of January 24)