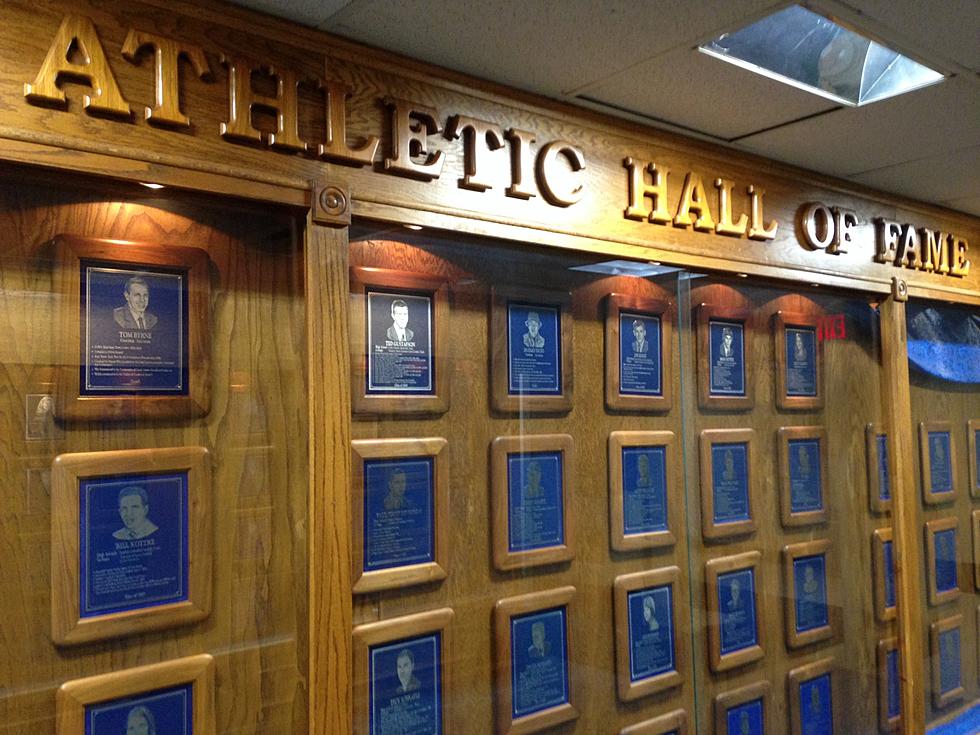 Owatonna Hall of Fame Class for 2018 Announced
Roy Koenig/Townsquare Media
The Owatonna High School Athletic Hall of Fame class for 2018 has been announced. Each of the five inductees in an O-Club member and two played Division 1 sports. The recognition ceremony will take place September 14.
George Soukup graduated in 1956 after lettering ten times including four times in baseball. He lettered three times each in football and basketball and went on to play football at Minnesota State-Mankato, where he is a member of their hall of fame. Soukup coached football at Minnetonka for more than 40 years. Soukup passed away in 2008.
Marc Wiese graduated in 1991 after playing football, hockey and baseball for the Indians. He was All-State in football his senior year and is a member of the All-Millennium team. He has been an Owatonna football coach since 1998.
Andrea Jurgens graduated in 1996. She lettered four times in volleyball and three times in basketball and softball. OHS volleyball finished third at state in her senior year. Jurgens played volleyball and basketball at Hamline University.
Sean Murphy graduated in 2005, lettering four times each in soccer and hockey plus twice in tennis. He played for the Southern Minnesota Express junior hockey team and with Division 1 RIT in Rochester, NY making one Frozen Four appearance.
Beth Christenson earned 15 letters by the time she graduated in 2008. She won six letters in tennis, five in track and four in basketball. She made seven state tournament appearances across those sports and was captain for all three her senior year. Christenson played Division 1 basketball at the University of Buffalo.
Owatonna's Athletic Hall of Fame was founded in 1995 and has over 100 members. Click here to review the many athletes, coaches and community members that have been honored over the years. The public is invited to the induction ceremony on September 14 at the OHS Small Group Forum. The five will also be recognized during the football game that night against Rochester JM.