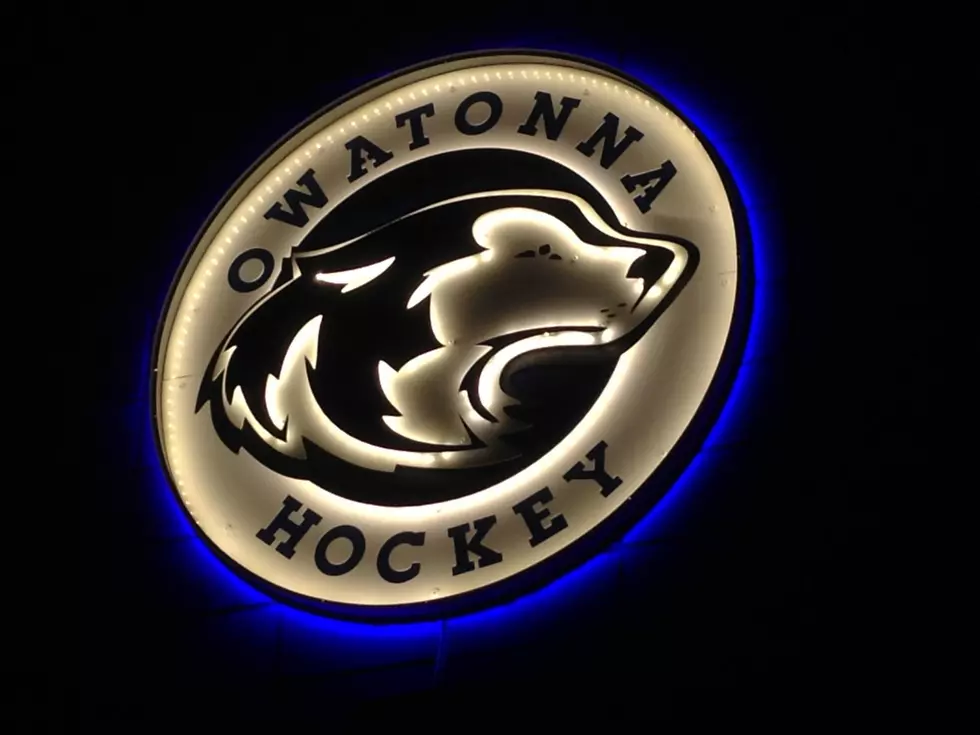 Olympic Coach Hired to Lead Owatonna Girls Hockey Program
Roy Koenig/Townsquare Media
Sarah Murray, who earlier this year coached the Korean women's hockey team at the Pyeong Chang Winter Olympics, is the new Owatonna High School girls' hockey coach, pending school board approval. Murray has won national titles at multiple levels and played professionally according to a news release from the Owatonna Activities Office on Monday.
Murray grew up around hockey and won a pair of national titles while playing for Shattuck-St. Mary's in Faribault and went on to win two NCAA titles with UMD. She also played professional hockey in Switzerland after earning a degree in education in Duluth.
OHS Activities Director Marc Achterkirch said, "Owatonna High School is extremely excited to have coach Murray as our new girls' hockey coach. Murray brings a tremendous weather of hockey knowledge and experience to our hockey program."
Murray commented, "I'm excited to have the opportunity to be working with the girls in Owatonna this season. I'm hoping to share my knowledge and experience both as a former NCAA player and as an Olympic national team coach. I look forward to helping the girls develop not only as players, but as individuals."
The 2017-18 Huskies went 16-9 and played in the section semifinals under the direction of Dan Paur who stepped down after the season to have more time to spend with his family and focus attention on the girls lacrosse program. Minnesota Girls' Hockey Coaches Association Hall of Fame member Tim Hunst led the program for the previous 17 seasons.
Sarah Murray is the daughter of former NHL coach Andy Murray who was once an owner of the Southern Minnesota Express hockey team based in Owatonna. She will begin her duties October 29, 2018.
Dowload the KRFO app to stay up-to-date on the latest local sports news and listen to Owatonna High School sports on-the-go.