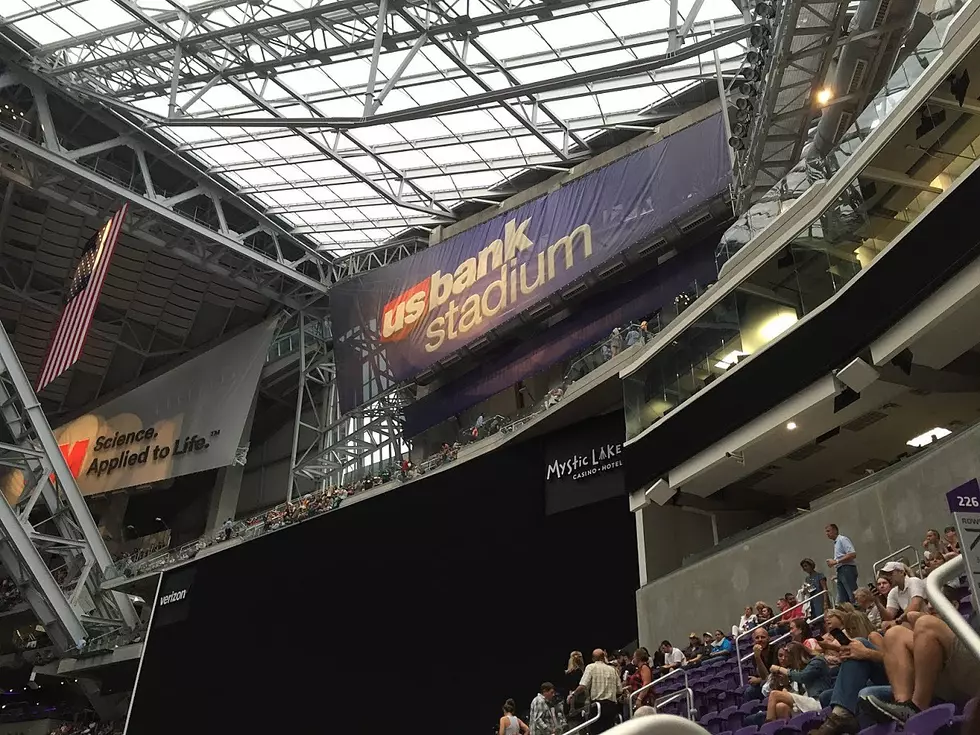 Owatonna Company Helped US Bank Stadium Earn High Ranking
TSM
Fans who fill US Bank Stadium for each Minnesota Vikings game can hold their heads high knowing that they are enjoying a game in one of the top stadiums in the NFL according to a national website. An amenity produced by an Owatonna company is one of the main reasons the stadium earned such a high ranking.
The ranking of all 31 home venues by thesportsdrop.com generally rates the newest stadiums at the top and the old facilities at the bottom. US Bank Stadium earns No. 4 on the list below the homes of the Cowboys, Seahawks, and Falcons. The website states, "the glass walls and transparent roof almost make it look like a cathedral." Owatonna-based glass manufacturer Viracon created the large glass for the stadium.
The Sports Drop adds, "With the sun shining in, the sight from inside US Bank Stadium is almost breathtaking." Other aspects that put the Vikings home near the top of the heap include a virtual-reality experience, nice views of downtown Minneapolis from inside the stadium, and some of the cheapest parking across the league.
AT&T Stadium, home of the Cowboys, was named the No. 1 overall stadium as a palace to the game. The 60-yard video board is also a big reason. CenturyLink Field in Seattle is rated second thanks in large part to the rowdiness of the Seahawk fans. The newest stadium, Mercedes-Benz Stadium in Atlanta, lands in the No. 3 spot. Viracon also made glass for the Falcons home building. NRG Stadium in Houston rounds out the top five with its retractable roof.
The other NFC Central homesites include Lambeau Field sitting in eighth place, not so much for amenities, but rather the history and passion of the Packers faithful. Detroit's Ford Field ranked 16th and Soldier Field in Chicago was 21st.
The bottom five are Hard Rock Stadium home of the Dolphins, New Era Field where the Bills play, Dignity Health Sports Park which is the temporary home of the Chargers, Fed-Ex Field where the Redskins play, and Oakland-Alameda County Coliseum which is the stop-over spot for the Raiders. They will be moving to a new stadium in Las Vegas soon. I can see a worst-to-first scenario here.