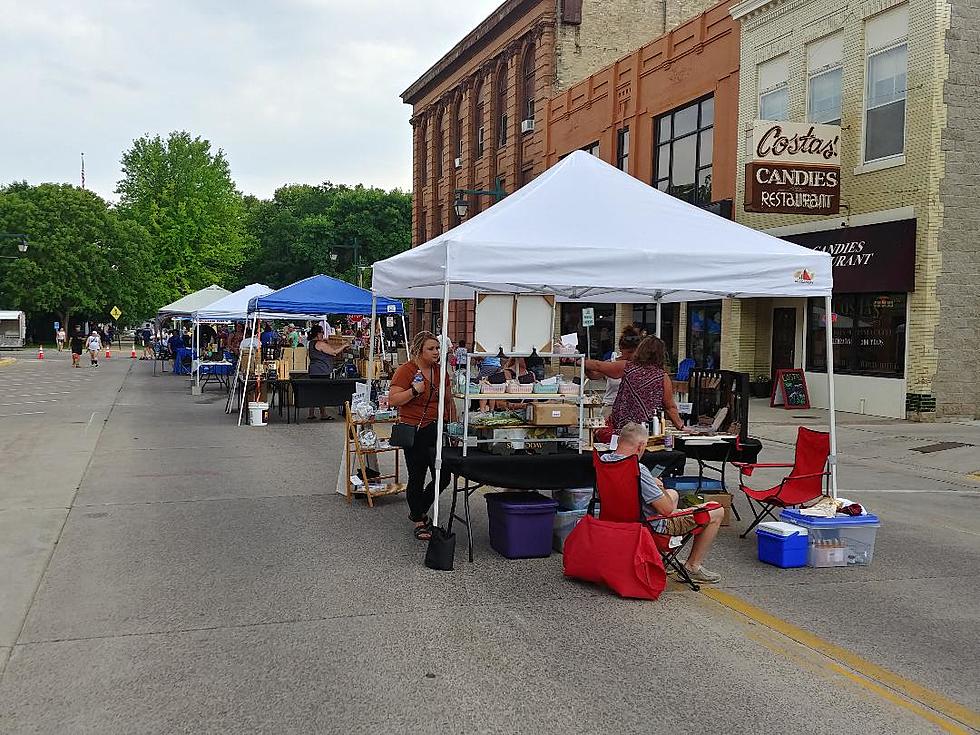 Owatonna Chamber Kicks Off Summer with Downtown Thursday
Roy Koenig/TSM
Great weather should help kick off the Downtown Thursday events in Owatonna on June 2. The Owatonna Area Chamber of Commerce and Tourism (OACCT) hosts these summer festive occasions on the first Thursday of June, July, and August. The chamber's Tuesday Talk e-newsletter states, "The event highlights businesses and restaurants, food trucks, street vendors, and musical entertainment."
Music begins in the 300 block of Cedar at 5 pm featuring Jeff Reinartz. The concert in Central Park starts at 7 pm with Red Dirt Road performing. Thursday also marks the first of the 11 @ 7 concert series.
The chamber is looking forward to a big summer of tourist-drawing events. The Smokin' in Steele BBQ and Blues Fest is back on June 3 and 4. Food vendors open at 11 am Friday. Several food trucks will complement the BBQ offerings. Free music is featured at Fair Square Park. Bands will also perform inside the Beer Garden.
Proceeds from Smokin' in Steele benefit Owatonna Area Special Olympics and Let's Smile, Inc.
The National Cutting Horse Association "rides into Owatonna for their event at the Steele County Fairgrounds June 24 through 26. All chamber members are invited to their meet and greet the night before, on June 23 at 5:30 pm at the Foundation Building," according to Tuesday Talk. RSVP with the chamber by June 10.
In other chamber news,
A job fair for the new Courtyard Marriott downtown hotel is scheduled for Saturday, June 11 from 10 am to 2 pm at Torey's Restaurant.
A federal tax credit is available to businesses. Find out more about the Employee Retention Credit. Businesses may qualify even if they received PPP funds.
Steele County Works hosted their annual Signing Day on June 1 at Torey's to celebrate students who are making the jump straight to the workforce from local high schools.
Eight Legendary Food Brands That Call Minnesota Home
Below you'll see some of the iconic food brands that call Minnesota home.
80+ Items That You Can Definitely Find in a Minnesota Junk Drawer
How many junk drawers do you have at your house? One? Two? It seems like every house in Minnesota, Iowa, Wisconsin, Illinois, and home in the United States has at least one. Look below...I can almost guarantee you have at least 25 of the items below in one of your drawers.