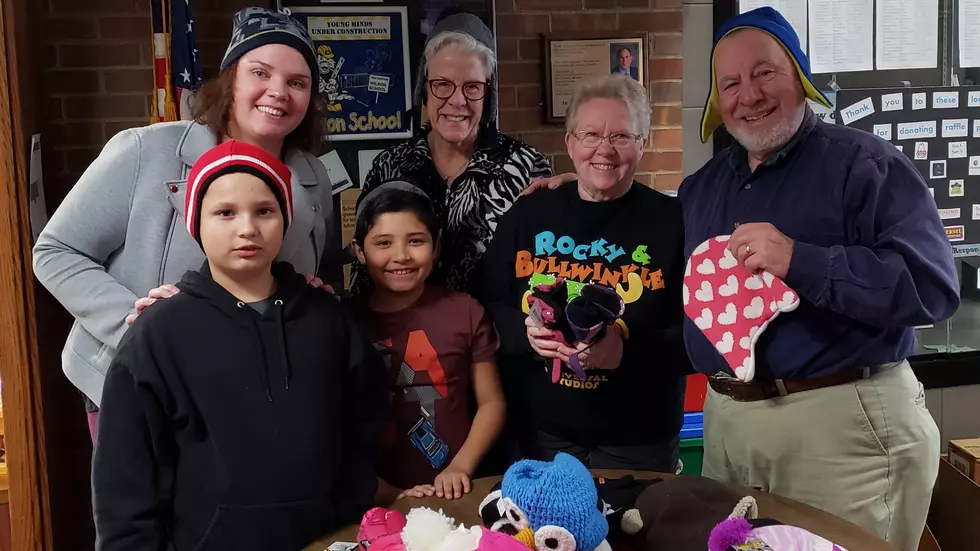 Owatonna Area Retired Educators Making a Difference
Photo courtesy of the Owatonna Area Retired Educators Association
The Owatonna Area Retired educators Association recently wrapped up their annual collection of cold weather hats, mittens and gloves for Owatonna students. A total of 60 hats and better than twenty pairs of mittens were delivered to Wilson Elementary School recently.
Students in need of winter gear may contact social worker, Alisha Field. The funds used to purchase the winter items were donated by members of the Owatonna Area Retired Educators Association. There was an additional donation from the United Educators Credit Union. With this cold weather we've experienced the past couple of weeks, one can appreciate all the more what this donation will mean to the Owatonna kids.
Pictured left to right are Social worker, Alisha Field, students Gavin Becker and Ray Baycado along with OAREA members Gaylene Steckelberg, Cherry Scwartz and Gary Schwartz.
Follow the Huskies in the postseason with the free .