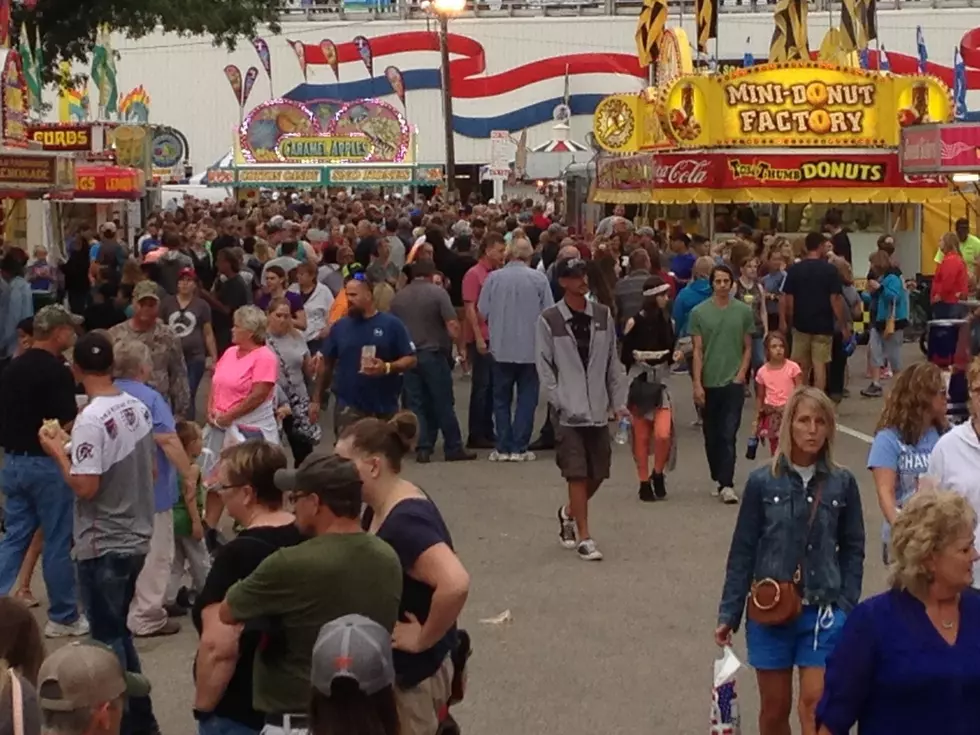 Minnesota's Largest County Fair is Less Than 25 Days away
Roy Koenig/Townsquare Media (2017)
As of Sunday, July 25 there are 22 days until the Steele County Free Fair, Minnesota's largest county fair. Manager Scott "Mayor of the Midway" Kozelka believes there's reason to expect a big turnout for the week, August 17-22 in Owatonna.
Listen for Steele County Fair manager Scott Kozelka Thursday mornings at 9:40 am with Fair Talk on AM 1390 KRFO / 94.7 FM
"It's going to be a fun year. People are excited to get out. Talking to all the (officials with) the different fairs...Dodge County and Waseca County knocked it out of the park," Kozelka said. He encourages people to go to all the fairs they can, "Go out, support your local county fairs. Go visit some other county fairs and see what they have to offer. We're all in it together."
"We're all brining smiles. We're brining competition. We're brining some fun to our counties and communities. Like our 4-H teams are working their way to the state fair and they're gearing up."
On the last "Fair Talk" he expressed condolences to the families of Dick Reinhardt and Jim Grass. The two longtime fair participants and supporters passed away recently. Reinhardt was 95. His fair connection dates back to when he was 11 years old. Grass was 91 and hadn't missed a hog show in 75 years.
Fairgoers can purchase tickets in advance for several of the grandstand shows at the Steele County Free Fair website. Tickets are required for Hairball on Thursday, August 19, Craig Morgan on Friday, August 20, Bulls-N-Barrels on Saturday, August 21 and the demo derby on Sunday, August 22.
Free shows at the grandstand include an antique tractor pull on Tuesday, August 17. The Jason Pritchett concert with opening act Travis Thamert on Wednesday, August 18 will honor the area's frontline workers and raise money and awareness for the United Way of Steele County and Community Pathways.
Watch for several new attractions at the fair including Max Power & NITRO, a nine-foot tall robot that will walk, talk and dance its way around the fairgrounds. A new mobile dairy classroom presented by the Southwest Dairy Farmers will offer lesson to all ages on the milking process. Jurassic Kingdom should be a big draw with its life-like dinosaurs interacting with the crowd.
Enter your number to get our free mobile app
Things You've Go-To-Do at the Steele Co. Fair
Fun Things to do in Owatonna this Summer
10 Least Expensive Places to Live in Minnesota in 2021
The cost of housing across the country has skyrocketed over the past year. More and more people want a place of their own but it's so expensive. Maybe you should consider moving to one of the 10 least expensive places to live in Minnesota in 2021 according to
Niche.com
.