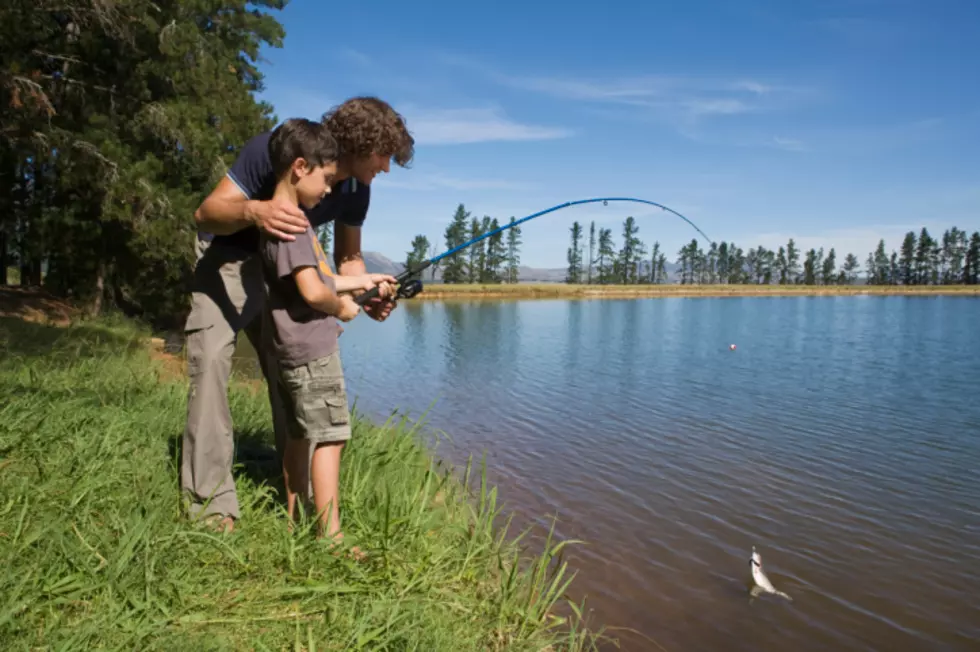 It's Take a Kid Fishing Weekend
Jupiterimages Townsquaremedia
It's Take a Kid Fishing weekend Friday, June 7 through Sunday, June 9. This weekend Minnesota residents can fish without a license if they take a children age 15 or younger fishing. While Minnesotans,15 and younger don't need fishing licenses this weekend will provide the opportunity for kids to fish with an adult without the adult buying a license.
The Minnesota Department of Natural Resources has a special website set up for adults to learn how to fish. It covers the basics such as how to catch different types of fish and where to fish.This web site also has information on equipment used in fishing.
At most state parks, you should be able to find fishing gear available to borrow. Remember this weekend in Minnesota you can ride your ATV on public trails free of charge.