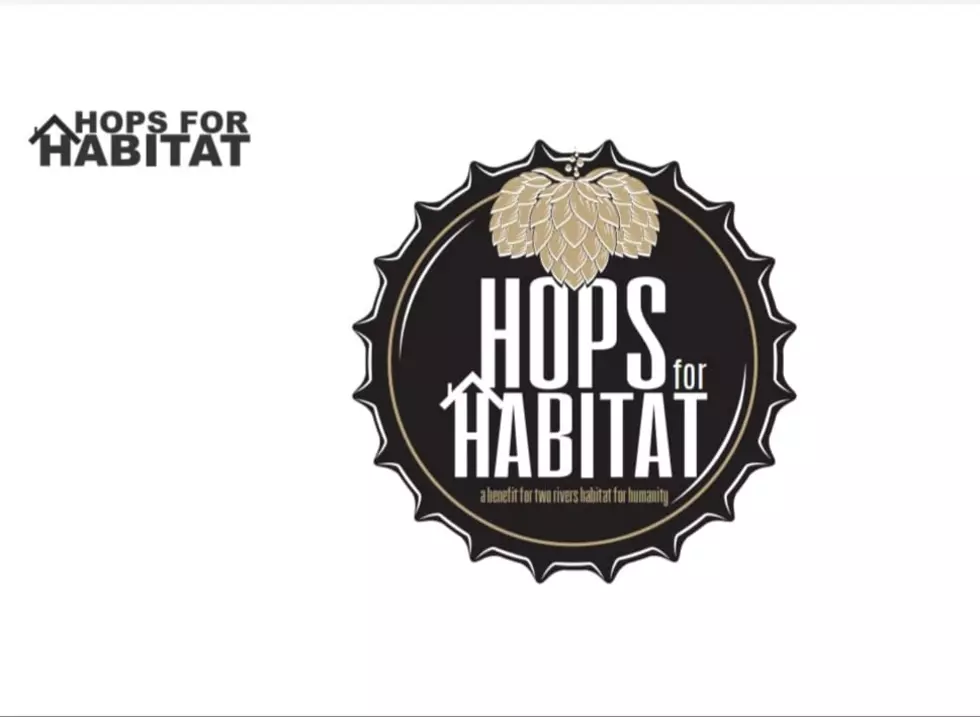 Hops For Habitat Event Slated for April 4th
Hops For Habitat via Facebook
Craft beer, live music and more will be on store for you at the 2020 Hops For Habitat event hosted by Two Rivers Habitat for Humanity.
The 2020 Hops for Habitat event will take place Saturday, April 4th, from 4p-7p at the Four Seasons Centre in Owatonna. So far there are over 15 Breweries on board for this event including, Bent Paddle Brewing Company, Lakeville Brewing Company, Burning Brothers and many more! Tickets are available at Mineral Springs Brewery, Tone Music in Owatonna, or online from Two Rivers Habitat for Humanity. General Admission is $40 with a VIP Ticket available, which allows you to get in at 3pm and features a local winery for $55. Designated Drivers can get in to the event for $5.
"The Hops for Habitat's main purpose is to raise funds to provide shelters for families in our five county service area". Not only does this event raise funds for an amazing cause, it also allows for craft breweries to showcase their product and share them with many different beer lovers!
Do you have some craft beer you'd like to showcase or know of a local brewery who'd be interested in sharing theirs? The event is still looking for people who'd like to showcase their product to over 400 expected patrons at the event this year! If you have any questions you can email: Ken Quattrin at kquattrin@tworivershabitat.org
Enter your number to get our free mobile app
Wake up with Jarred Becker every weekday morning from 6a-10a on AM 1390 KRFO
Connect with me on Social Media!