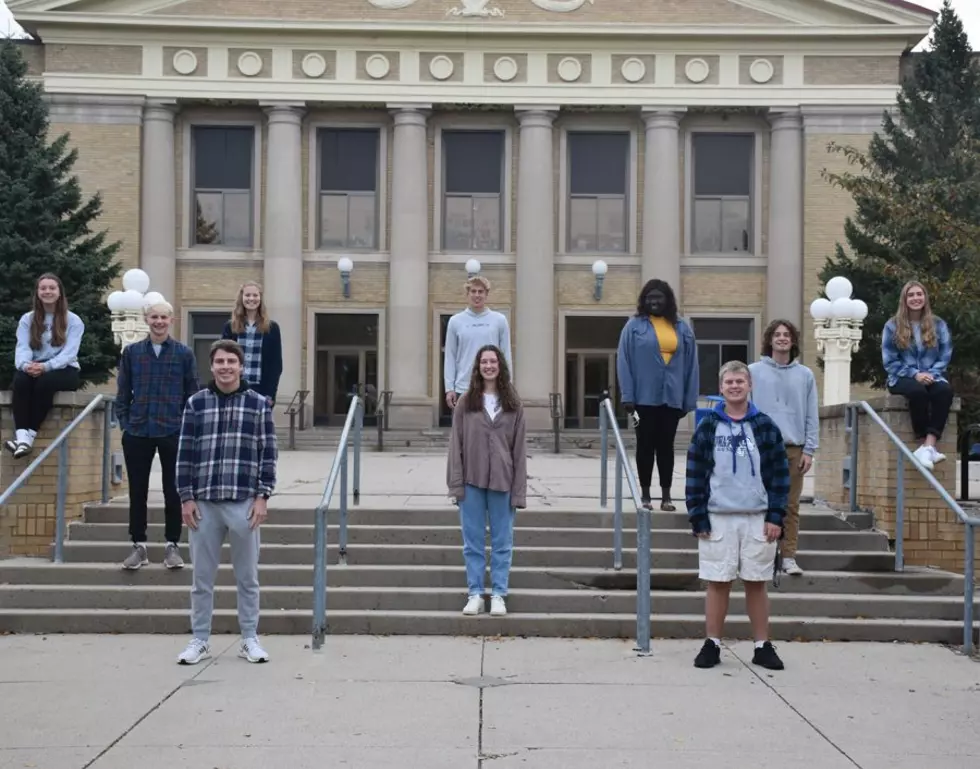 Homecoming Activities Keep Owatonna Students Engaged
OHS Magnet
Homecoming activities are different than what traditionally has taken place at Owatonna High School at this time of year, however students still seem to be showing strong school spirit and are enjoying the chance to hold homecoming at all considering restrictions. In talking with king and queen candidates, I have found them to be enthusiastic about the activities.
Enjoy interviews with several of the homecoming candidates in this story be clicking on their names. Find more interviews here.
Enter your number to get our free mobile app
Several students have been glowing with their compliments of the juniors on student council who are in charge of Owatonna Homecoming, Part 1. Sand volleyball, a movie night and a "reverse parade" are among the different offerings. One student called Friday's Cruise Main event a "reverse parade" since the store fronts and decorated instead of how the vehicles and floats would be during a traditional parade.
A cold, wind-driven rain poured on the students in the sand volleyball tournament on Monday. But several participants were still thrilled to play despite the conditions. Many students are excited about the movie night, featuring "The Goonies" Thursday night at the main stadium field. One student said she just barely got signed up in time and was looking forward to the movie, the food trucks, and hanging out in a physically-distanced way with her friends.
Coronation is scheduled for Wednesday, September 30 in the stadium. The event is only open to candidates and their families. OwatonnaLive.com will provide streaming coverage as well. Find a few more pictures at the Owatonna Magnet site.
The candidates will be recognized during the girls soccer match on Friday, October 2. Players on the team, which include several homecoming finalists, are excited to be the Main Event for homecoming. Even a couple of football-playing homecoming candidates were happy to see another team get the Friday Night Lights attention to cap homecoming.
There is some talk of Homecoming, Part II including a pep fest and a more traditional parade in the spring. Stay tuned for updates on that.
EPIC: 12 Adventures All Minnesotans Must Take Before They Die
SNAZZY: The Most Iconic Fashion Items of All Time