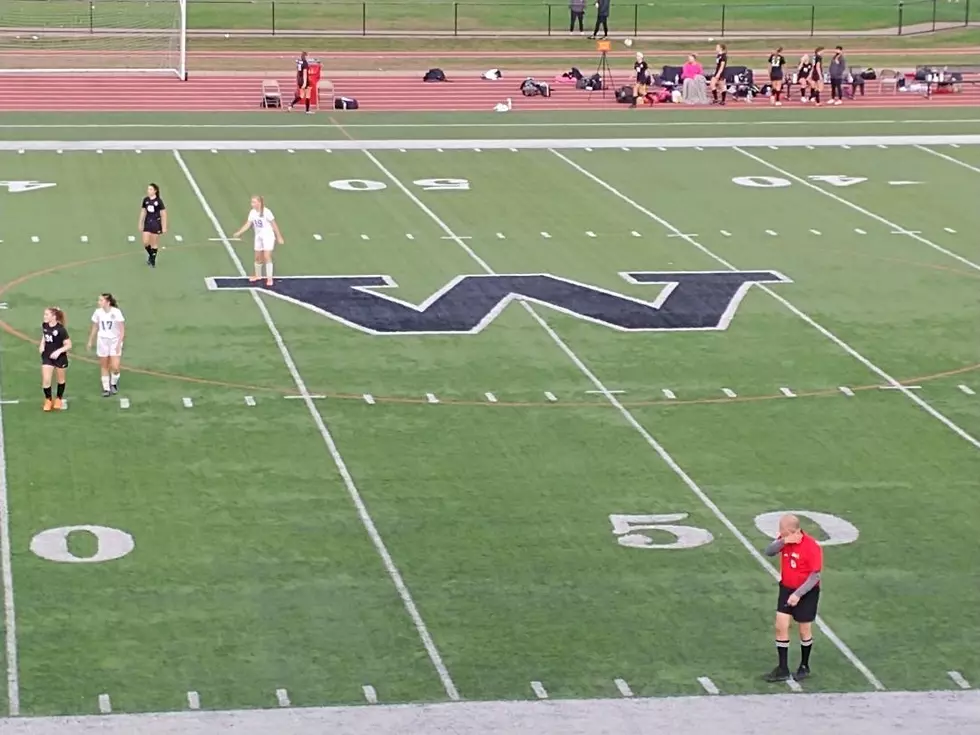 Balanced Attack Powers Huskies Past Winhawks
Roy Koenig/TSM
Enter your number to get our free mobile app
Six players each scored one goal in the Owatonna girls 6-3 soccer victory at Paul Giel Field in Winona Tuesday, September 29. The goals were also fairly equally spaced throughout the 80-minute match. The Huskies first goal came ten minutes into the start of the game and the final tally with about 11 minutes left.
Ezra Oien opened the scoring in the 11th minute on a short breakaway. Winona leveled the match at 1-1 off a long free kick and subsequent scramble at the goal about midway through the first half.
Sydney Hunst sent a hard low roller just inside the post from outside the penalty box with under 16 minutes left in the first half. Abby Vetsch scored with about 11 to go and Hillary Haarstad capped the first half scoring with just under four minutes remaining to give OHS a 4-1 advantage at the break.
The 'Hawks pulled within 4-2 about halfway through the second half. The play came off a flip throw from the sideline. But Owatonna responded with a pair of rebound goals. Anna Herzog and Emelia Marks found the back of the net as OHS put on pressure to put the game away. Winona converted one more time in the closing minute for the 6-3 final.
Owatonna (5-2-1) hosts Red Wing for the Homecoming Game Friday, October 2 at 7 pm at the Lincoln Soccer Complex. OHS royalty will be recognized at the match.
In a showdown between the top two Big Nine Conference teams, Rochester Century (6-0-3) tied Mankato East (5-0-4).
The Owatonna boys blanked Winona 6-0 on Tuesday at Lincoln, scoring all of their goals in the second half. OHS goes to Red Wing Friday. The big upcoming clash for Big Nine boys soccer is when Austin (7-0-1) goes to Northfield (8-0-1). Tuesday, October 6. On Tuesday, Northfield tied Mankato West 1-1.
Owatonna girls tennis swept Red Wing 7-0 at OHS on Tuesday and didn't drop a set along the way. The singles sweep was accomplished by Olivia Herzog (6-1, 6-0), Megan Johnson (6-1, 6-1), Alex Huemoeller (6-2, 6-0), and Olivia McDermott (6-1, 6-0).
In doubles, the Huskies win came from Caitlynne Bussert/Cora Barrett (6-0, 6-4), Lauren Thamert/Klara Blacker (6-2, 6-2), and Alivia Schuster/Emma Herzog (6-2, 6-2). The Huskies play at highly ranked Rochester Mayo this Thursday to close out the regular season. Team sections begin next week. There will not be an individual section tournament.
SAY WHAT? 15 Minnesota Town Names That Are Hard to Pronounce
KEEP READING: 10 Must-Have Items For Minnesota Kids That are Distance Learning