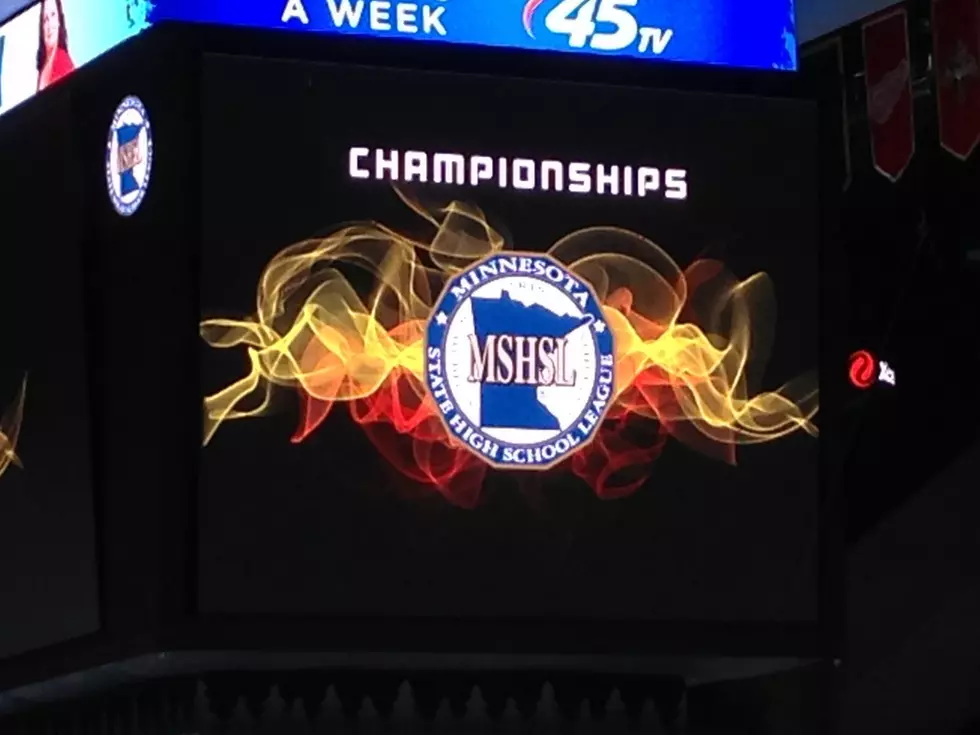 High School Sports Practice Begins
Roy Koenig/Townsquare Media (mshsl graphic)
High schools is getting cranked up with the official start of practice across the state for all sports. Captains practice may have been held for some programs leading up to Monday, but activities officially get going now.
Several teams in the KRFO-listening area enter 2019 as the defending section champions. In the case of Owatonna football, the Huskies are the two-time defending state champs. NRHEG, Blooming Prairie and Waseca football plus Medford volleyball all advanced to the state tournament in 2018.
Most football teams will attend scrimmages on Saturday, August 24. Season openers are mostly on Friday, August 30. Many volleyball teams will have already started their seasons by then.
Owatonna football entertains Rochester Century on August 30 at the OHS stadium field. Blooming Prairie goes to Rushford-Peterson that night. Medford hosts St. Clair/Mankato Loyola on opening night.Triton travels to Stewartville. NRHEG opens a night earlier with a contest at Jackson County Central Thursday, August 29.
Huskies volleyball scrimmages at Bloomington Jefferson August 20. OHS opens the regular season with back-to-back homes matches Tuesday, August 27 against Eastview and Tuesday, September 3 with Farmington.
Blooming Prairie volleyball goes to Randolph August 22 and hosts JWP in their home opener August 27. NRHEG spikers go to Nicollet August 27 and have their home opener against Alden-Conger September 3.
Medford volleyball gets a marque open to their season. The Tigers will get a rematch of the state Class A finals against Minneota on Saturday, August 24 with the match held at Edina High School. The Vikings topped the Tigers for the title last year. Medford's home opener is August 27 against Pine Island. Triton volleyball opens the season September 3 at JWP and will host Goodh
OHS boys soccer begins their campaign Thursday, August 22 hosting Farmington. The Owatonna girls begin their season Saturday, August 24 as part of a doubleheader with the boys against Lakeville North. The boys match is first at 1 pm.
Owatonna girls swimming and diving team will have several road meets to start the season, beginning with Thursday, August 29 at Rochester JM. Their home opener is Thursday, September 12 with Austin at the Owatonna Middle School.
Huskies girls tennis is usually the first varsity team in action. They go to Lakeville North Monday, August 19 to face the Panthers and Eden Prairie. Their home opener will be the next day against Faribault and Northfield at the OHS courts.
Owatonna's boys and girls cross country squads go to Austin Tuesday, August 27 for what is usually a time trial.