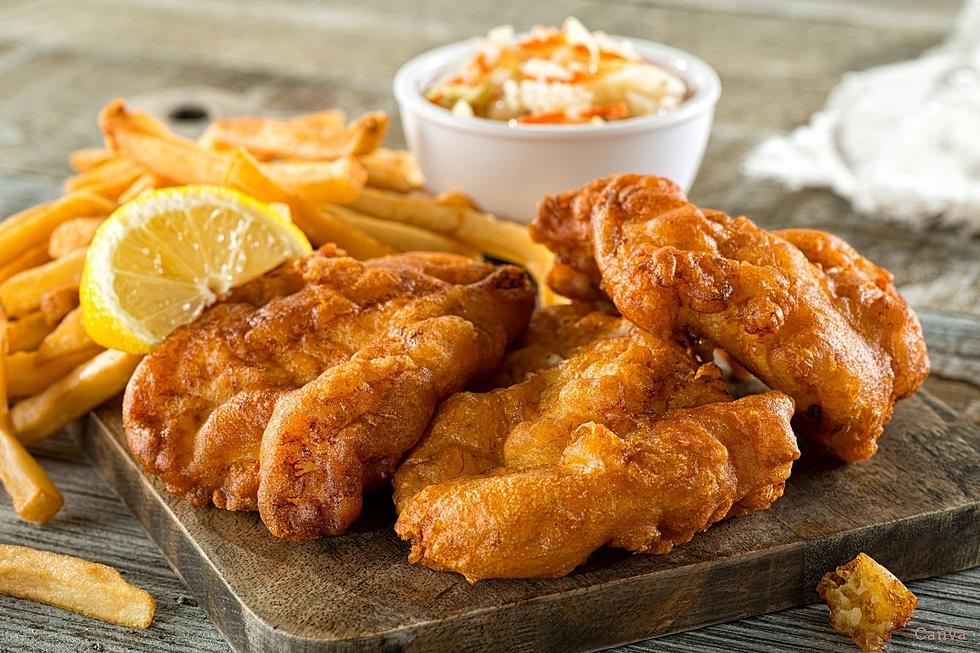 Enjoy a Delectable Fish Fry at One of These Rochester Spots
Canva
Top Spots In And Around Rochester for An Amazing Fish Fry
Now that lent has started, one of the biggest questions people have been asking on social media is "Who has the best fish fry?".  I asked around and checked out some local resources and found several places in and around Rochester, Minnesota that are busy frying up some fish for us to enjoy.
Places With the Best Fish Fry in and near Rochester, Minnesota Area
There's nothing better than a piece of fresh fish smothered in a mixture of breading that is fried to a golden, crispy brown. If you've been looking for a place that has the best fish, check out these top recommended spots in and near the Rochester, Minnesota area.
Do you have a favorite place for fried fish that didn't make the list?  
Let me know over on my Facebook page (Jessica On The Radio) or DM me on Instagram.
#TruthMoment - I am so thankful for lists like this because I am not a huge fish eater.  I'm trying to do more than just a can of tuna every now and then but I just have zero idea how to cook fish, other than fish sticks.  I was a vegetarian for a few years and have huge issues with eating animals at times, especially if there are tails or eyes staring at me.  Lent seems like the perfect time to sample some great fish in our area.
Check out these lists of the best french fries, burgers, and margarita's in Rochester
Rochester has lots of great spots with amazing food.  Before you go, check out these other stories that will make your stomach growl:
Top 8 Restaurants in Rochester with Amazing French Fries
There's just something a potato peeled just right that's fried to perfection that hits the taste buds in all of the right spots. If you love a good french fry with your burger, or you just want to have a plate all to yourself, July 13th is a big day for you. It is National French Fry day! Yes, our beloved potato has its own day.
I asked a bunch of people what their favorite places were in town to grab a fry...or two. I learned that we have some very passionate french fry fanatics and as soon as we posted the question, e-mails started flying in on the best spots in town. Here are the top picks!