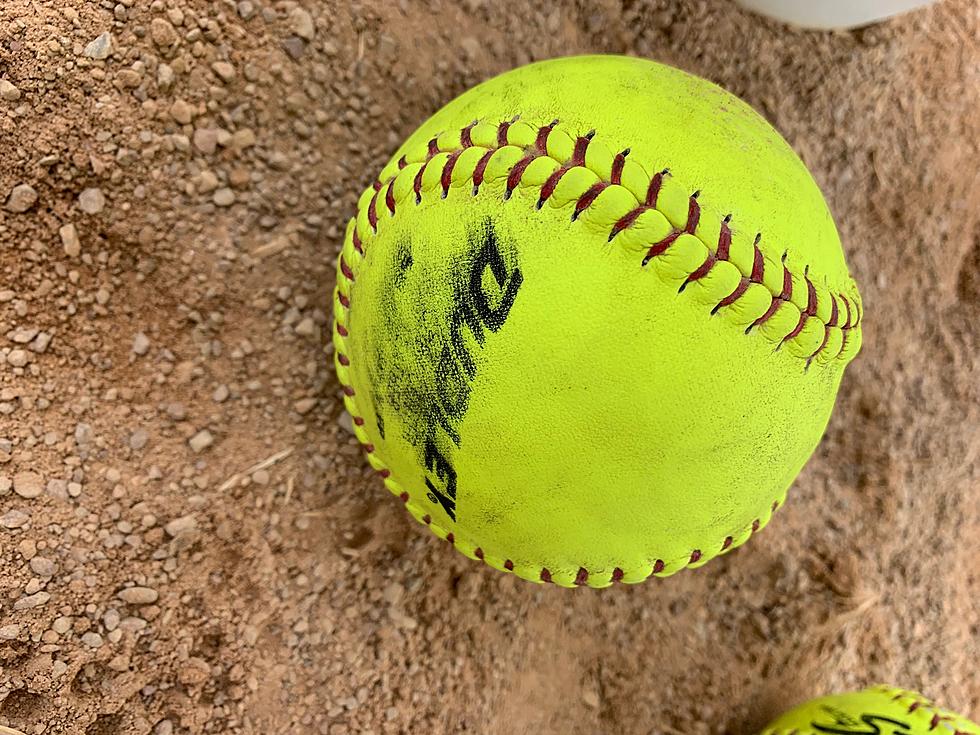 Bethlehem Academy Softball Dominates Medford
Softball. Picture by Gordy Kosfeld
The Bethlehem Academy Cardinals fastpitch softball team defeated Medford 10-3 in Medford Tuesday night.
Freshman pitcher Morgan Wilson allowed 4 hits in the lopsided affair while the Cardinals had 13 hits in the game.
Shortstop, junior Kate Trump clubbed a solo home run for BA.  Anna Cohen had 2 hits including a double and 2 RBI, Reagan Kangas knocked in a pair of runs.  Sarah Tobin had 2 hits including a double.  Mercedes Huerta a pair of hits and RBI, Jose Rose 2 hits and RBI, Lindsay Hanson a pair of hits and RBI.
Only one Bethlehem Academy batter struck out in the game.  The Cardinals scored in all but two innings with crooked numbers in three of them.
Medford took a 2-1 lead in the bottom of the first inning.  BA answered with a 4 run second inning.  Medford scored in the bottom of the second inning but would not score again.  Bethlehem Academy had two runs in the fourth and fifth innings, another run in the sixth.
When the two teams met in Faribault the Cardinals came from behind to win in walk-off fashion.
Tigers sophmore pitcher Mackenzie Velishek walked 1 batter, struck out 1, allowed 10 runs, 7 earned with 13 hits allowed.  Velishek threw 100 pitches 72 strikes.
Wilson fanned 7 batters, walked 3 while throwing 114 pitches, 70 strikes.
Medford had no players with more than one hit in the game.
The running of the roses was last Saturday but there was a lot of running in this contest. The Tigers lived up to their name with 4 stolen bases and the Cardinals flew around the bases also with 7 stolen bases.  Anna Cohen had 3 and Huerta 2 swipes.
Here are other area softball scores from Tuesday:
Faribault 5  Red Wing 1
Winona 11 Austin 0, Winona 8  Austin 0
Mankato East 10 Albert Lea 0, Mankato East 18 ALea 3
Rochester Mayo 4  Rochester Century 0
Owatonna 18  Rochester John Marshall 2
Mankato West 11  Northfield 2
Tri-City United 8  Sibley East 7. Tri-City United 9  SE 2
Zumbrota-Mazeppa 16 Lewiston-Altura 3
Kasson-Mantorville 14 Rochester Lourdes 1
Blooming Prairie 8  St. Clair/Loyola 1
Hayfield 8  United South Central 0
NRHEG 17 Waseca 0
Burnsville 8 Farmington 5, Farmington 16 Burnsville 2
Rosemount 8  Lakeville South 0
Jordan 11 Hutchinson 0, Hutchinson 6  Jordan 5
LeSueur-Henderson 16 Lester Prairie 1
St. Charles 11 Dover-Eyota 0
Cotter 4  LaCrescent 1
Fillmore Central/Lanesboro 13 Rushford-Peterson 9
Shakopee 9  Minnetonka 5
These are numbers.
READ ON: See the States Where People Live the Longest
Read on to learn the average life expectancy in each state.