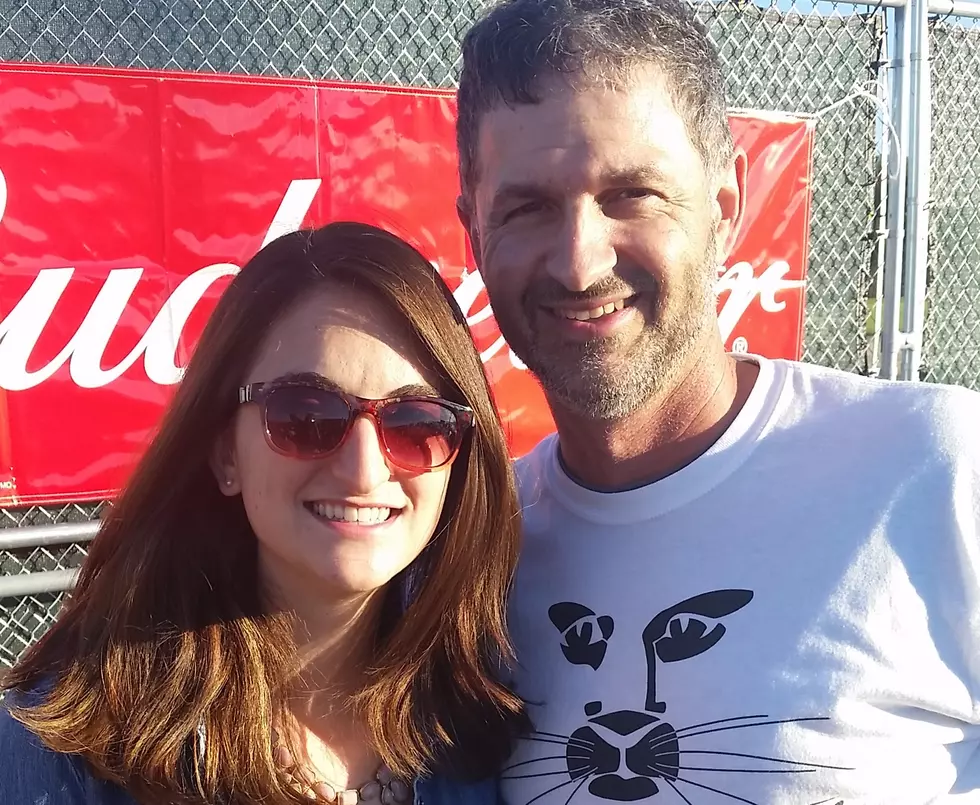 Whirlwind Weekend Includes Some Father-Daughter Time at Harvest Jam
Townsquare Media
An exciting, busy weekend started for me with the Owatonna Athletic Hall of Fame reception and included some time with my daughter at Harvest Jam in Rochester.
Somewhere between a pair of thrilling football games, speaking with Cynthia during band performances in Rochester and hollering at a group of 11-year-old baseball players I am coaching this fall, my voice seems to have gotten overworked.
The hall of fame gathering at OHS included some great speeches from the five new inductees. Former owner of KRFO radio Todd Hale spoke of all the events in addition to sports that the station has covered over the years. He told a great story of his hockey color commentator continuing to analyze a play as the action resumed. So Todd turned his mic off and carried on.
Friday night the Huskies pulled away in the fourth quarter for an exciting win over Rochester JM. I then called the St. Olaf double-overtime loss to Luther College on Saturday afternoon on KDHL. A quick trip to Rochester got me in place for Harvest Jam. I am happy that my daughter enjoys country music and spending a little time with me. Rodney Atkins was great as the headliner.
I capped my weekend with the start of fall baseball where I am coaching a team of fifth-graders. I just got done working with my 18-year-old son's senior Babe Ruth team over the summer so this is a little bit of an adjustment. But we had a good time on a beautiful day for ball.
Now it's time to focus on housework. My two weeks as a bachelor is about over and I should sweep and dust something before my wife gets home. And just in the nick of time, as I am nearly out of clean clothes.