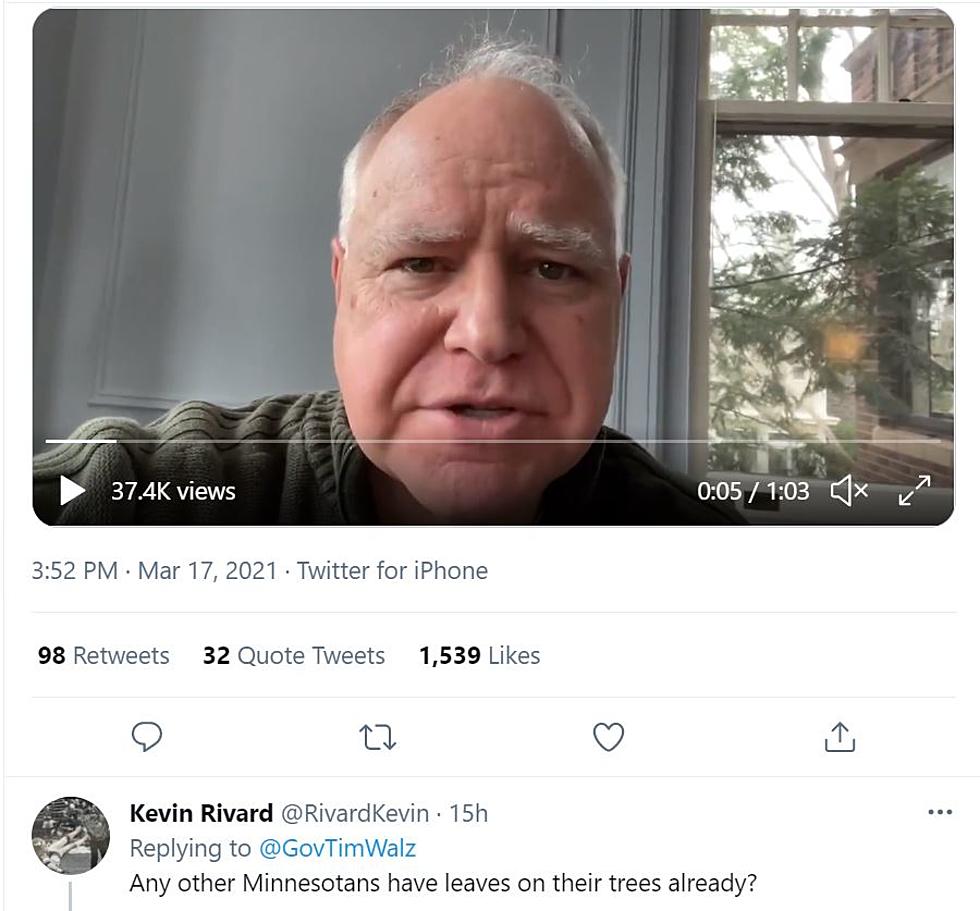 Twitter Users Suggest Gov. Walz May Not Be In Minnesota, Is He?
Image Credit: Paul Shea/TSM
The news that Gov. Walz would be quarantining for the next 10-days, and delaying the State of the State address by a few days come out yesterday. Also coming out yesterday via a video tweeted by the Governor was the speculation that maybe the Governor really wasn't still in Minnesota as a window in the background showed what appeared to be a tree with leaves blowing in the wind.
The video is Gov. Walz making the announcement he would be "working remotely" after sharing a room with a staffer who tested positive for COVID-19 on Wednesday.
Behind the Gov, sits a window that is looking outdoors. To some, the tree outside the window seems to show leaves rather than needles on it, in a satellite overview of the Governor's Mansion there does appear to be a pine tree in what would appear to be the corner of the mansion where the Governor may have recorded that message.
I circled the area where you could have gotten a green tree in March with where it appears Gov. Walz is in the video.
But many on the video tweet have pointed out other areas of bright green seen over the course of the video. It is Spring Break in Minnesota too...
So is he in Minnesota? I reached out to the Governor's Office about the questions as to where he might be if he isn't in Minnesota, I'll update this if and when I hear back. Let me know where you think the Governor is in the comments.
10 Dangerous Things to Say to a Minnesotan
Minnesotans can be very passionate about certain things, like ranch, the Vikings, and the state fair. Here are 10 things that are dangerous to say to a Minnesotan. H/T:
Only in Your State