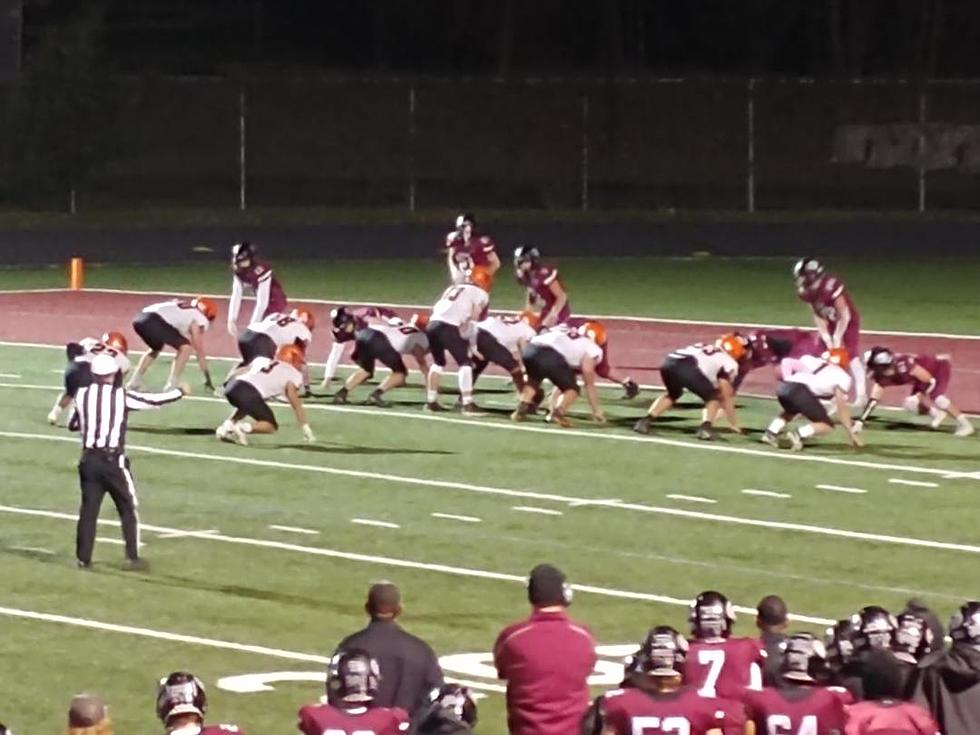 Triton High School Names New Football Coach
Roy Koenig/TSM
Triton High School announces its new football coach, just the third head coach in the history of the school district co-op. Brad Neseth will take over the reins of the Cobras' program after leading United South Central since 2016. The Rebels went to state in 2018. The move is pending school board approval, according to a news release from the Triton Activities Department.
Activities Director Corey Black states, "Coach Neseth will bring great leadership to the Triton football program. His ability to create relationships with his student-athletes, develop them into solid community members, while having success on the football field made Brandon our first choice for this position."
Neseth is a Byron High School and University of Minnesota graduate. Before his time at United South Central, he was the coach at Buffalo Lake-Hector. While at USC his teams set school scoring records in 2018, 2019, and 2021.
Mike Ellingson, who became Triton's head football coach in 2018 and spent 19 years in the program, accepted the position of head football coach at Albany (MN) High School. Read more is a story by the St. Cloud Times.
Don Henderson was the coach for the Cobras for nearly 30 before that, since West Concord, Claremont, and Dodge Center combined to become Triton. Henderson is a member of the Minnesota Football Coaches Association Hall of Fame.
The Cobras have qualified for state nine times and won championships in 1994, 2000, and 2006. Triton was the state runner-up in 2010. Additionally, West Concord advanced to state one time before the merger.
The 2021 season was a thriller from start to finish for the Cobras. Five games were decided by two points or less, frequently going down to the wire. Two games went to overtime, one of those to double OT. The Cobras were 6-4 last fall and won a playoff game (30-28 over St. Charles in a frantic fourth-quarter finish) before losing to Chatfield in the semifinals.
The 2022 season for Triton is below. Home games are in bold. All games start at 7 pm.
Friday, Sept 2 vs LaCrescent-Hokah
Friday, Sept 9 at Goodhue
Friday, Sept 16 at Plainview-Elgin-Millville
Saturday, Sept 24 vs Caledonia
Friday, Sept 30 at St. Charles
Friday, Oct 7 vs Lewiston-Altura
Thursday, Oct 13 at Chatfield
Wednesday, Oct 19 vs Dover-Eyota
Check this out too. Triton's production of Annie received recognition from the Spotlight on Broadway program through the Hennepin Theatre Trust.
12 Awesome Midwest Treehouses You Can Rent This Summer
If you're looking for a fun Midwest getaway this summer, consider staying in a treehouse! Here are some of the coolest treehouses you can book on Airbnb!