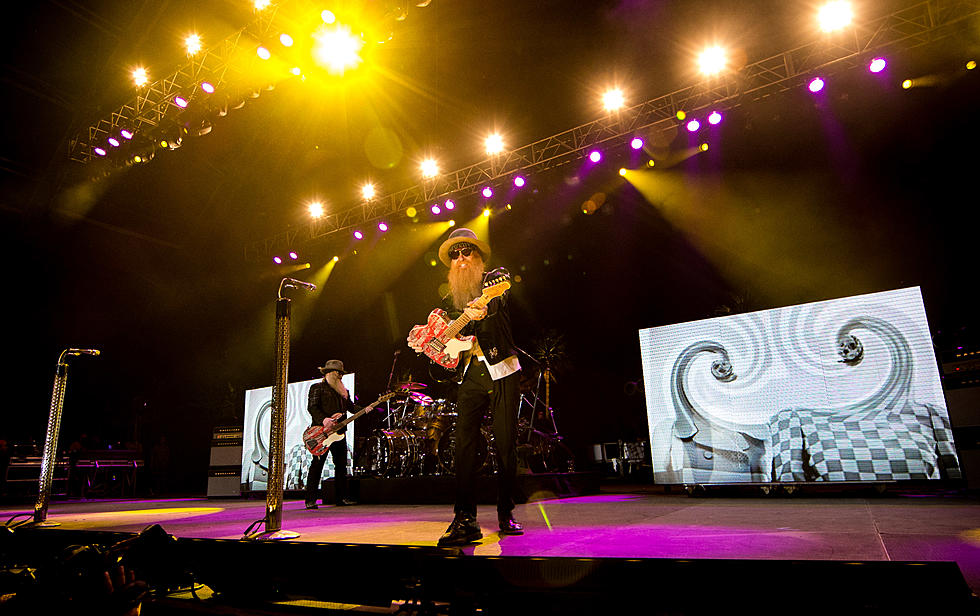 ZZ Top Is Bringing Their Raw Whiskey Tour To Minnesota
Christopher Polk
ZZ Top announced they are visiting Minnesota with the Raw Whiskey Tour supporting the release of their new live album.
ZZ Top will pull up at the Mystic Showroom Saturday, August 20 at 8 pm. ZZ Top are bringing their Raw Whisky Tour to the Mystic Showroom at 8 p.m. Saturday, Aug. 20.in Prior Lake, Minnesota.
The Live Album was recorded with original bassist Dusty Hill. With his blessing, he picked Elwood Francis to take over his spot and told the band to go keep performing. Elwood actually has more hair on him than Dusty did.
ZZ Top will be performing the greatest hits live with songs from their long storied career as captured on the ZZ Top movie on Netflix, "That Little Ol Band From Texas". They were inducted into the Rock and Roll Hall of Fame in 2004. They are known for such hits as "Tush," "Sharp Dressed Man," "Legs" and "La Grange,"  50 years later they are still rocking.
Tickets to see ZZ Top: Raw Whisky Tour at 8 p.m. Saturday, Aug. 20, 2022, in the Mystic Showroom will be available April 22 starting at $69. Contact the Mystic Box Office in Prior Lake, Minnesota at 952-496-6563 or visit MysticLake.com for more details. If you want to buy tickets online you can go to the tickets area on the website. 
According to the website Mystic Lake wants you to know event health and safety procedures include increased cleaning and sanitizing practices, and new processes to minimize crowds at checkpoints and in lines. As public health guidelines evolve, there may be additional updates. Click here for the latest details.
In case of bad weather, the show will go on unless the weather is so bad it interferes with the safety of the performers.
Here are a couple of videos of their greatest hits and the look that got them high airplay on MTV and other video countdowns and playlists.
Top Ten Artists Top Ten Artists Who Played Duluth In The 1970's
10 Songs That Make Northlanders Happy