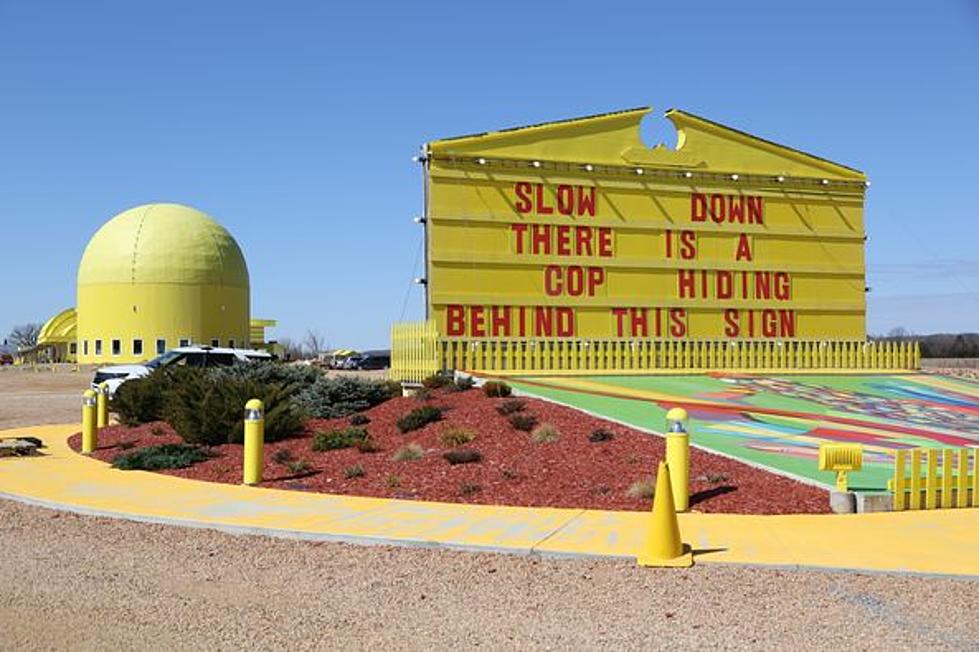 Minnesota Candy Store Warns Drivers Of Speed Trap On Sign & Sheriff Embraces It
Scott County Sheriff's Office
Minnesota's Largest Candy Store, located in Jordan, Minnesota posted a warning to drivers that a cop was hiding behind a sign. Locals say that law enforcement set up a speed trap there to catch speeders on highway 169.
Minnesota's Largest Candy Store is a big deal as you would expect. They get a lot of visitors on the busy section of 169 that goes from Mankato to the South Twin Cities metro area.
The sign reads on one side, "SLOW DOWN, THERE'S A COP HIDING BEHIND THIS SIGN."
You can even see the squad car if you look close. What's on the other side?
SHHHHH I'M WAITING FOR A SPEEDER. Haha, that's pretty clever. Instead of getting upset about the sign, Sheriff Hennen embraced it and posted it on the Scott County Sheriff's Office Facebook post.
The reaction of people varies. Some find it funny, while others say it's unfair to be targeting speeders like this. In the last several years speeding on Minnesota highways has gotten out of control, and law enforcement agencies have been working to crack down on speeders. You could argue that if the sign gets people to slow down, then it's doing its job regardless of if people are getting ticketed or not.
Some people commented on the post, sharing other locations where the Sheriff's department hides when trying to bust speeders. Like underneath the nearby overpass.
The good news is if you don't speed you don't have to worry about it. Maybe slow down and buy yourself some candy when you're on this stretch of road.
10 Delicious Snacks With Minnesota Roots