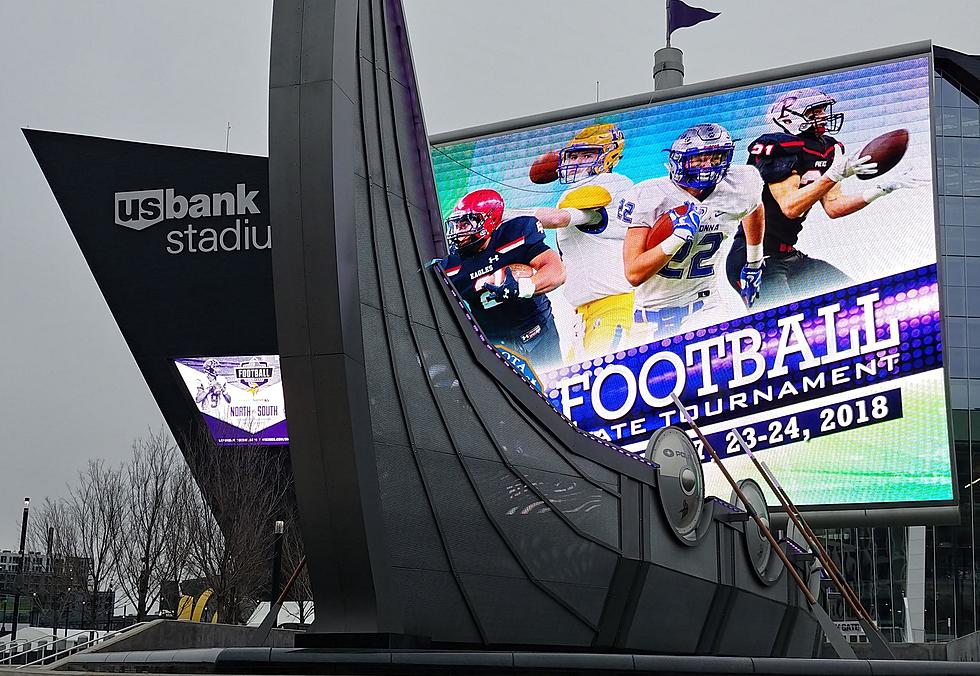 Things to Know for Owatonna's Prep Bowl Game
Roy Koenig/Townsquare Media
With Saturday's Prep Bowl game between Owatonna and St. Thomas Academy approaching, there are a few things fans should know in order to catch all the action in person or on air and online.
Deadline to sign up for the fan buses is Wednesday at 4 pm. You can go to the sign-up page or call Todd Walkingstick 507-213-1356. The first 110 people to sign up get to ride a coach bus to US Bank Stadium for the game. School buses will be used for fans over and above that. The cost is $20. Any profits will go to the Owatonna Quarterback Club. You need to purchase a ticket to the game on your own.
Get you game ticket in advance. You can order tickets online in advance through the Minnesota State High School League website. They will also be available at The Bank on Saturday. Adult tickets are $16. Students tickets are $11.
Parking can be tricky. (One of the reasons some local boosters have arranged for fan buses.) US Bank Stadium offers these pointers and suggestions on parking.
To listen to Roy Koenig and Brad Fischer from their perch high above the field at US Bank Stadium, dial up 104.9 FM Kat Kountry 105FM or download the Kat Kountry 105 app. Pregame begins at 3:30 with kick off at 4 pm. Gopher football plays at Wisconsin Saturday at 2:30 pm on KRFO AM 1390.
A welcome home celebration for the OHS football team will be held Saturday night at the auditorium. The tentative start time is 9 pm.
For other details on the big game, read the Owatonna High School Magnet's story.