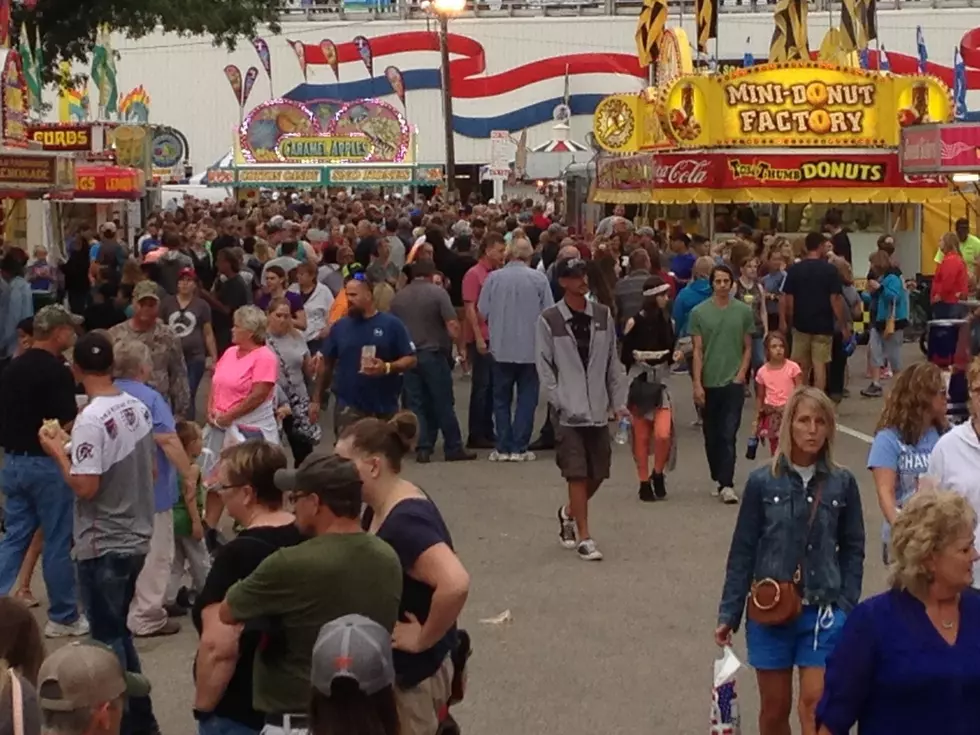 Stunt Dogs, Country Singer Coming to Steele County Fair
Roy Koenig/Townsquare Media (2017)
Steele County Free Fair officials announced a couple of new attractions for the 2019 fair. The All-Star Stunt Dogs will perform three times daily during the fair. Country singer Chris Hawkey will appear in the grandstand Thursday, August 15.
The stunt dog show has appeared on The Tonight Show, Animal Planet and National Geographic in addition to performing at the Minnesota State Fair and Valleyfair. The dogs do a variety of flying and performance stunts. A deeper message of the presentation encourages pet adoption and spaying and neutering your pet.
All of the dogs in the show are adopted from shelters across the country. Click here to view their website.
Hawkey has been recording music since 2010 and has landed songs on the Billboard country chart. He also works in Twin Cities radio and produces the Minnesota Vikings Radio Network broadcasts. Learn more here about Hawkey. Tickets for his show in Owatonna will become available at a later date.
Other notes from the January 3, 2019 edition of the Barker include:
The theme for 2019 is "Summer Days Carnival Nights."
Features from 2018 that will return in 2019 include Butterfly Encounter, Moogician and Wood B Creations.
Livestock Hall of Fame nomination forms are available at the fair office or from their website.
Century Farm applications are due by March 4, 2019.
The board is looking for Wine Department superintendents. Contact the fair office for more details. Their number is 507-451-5305.