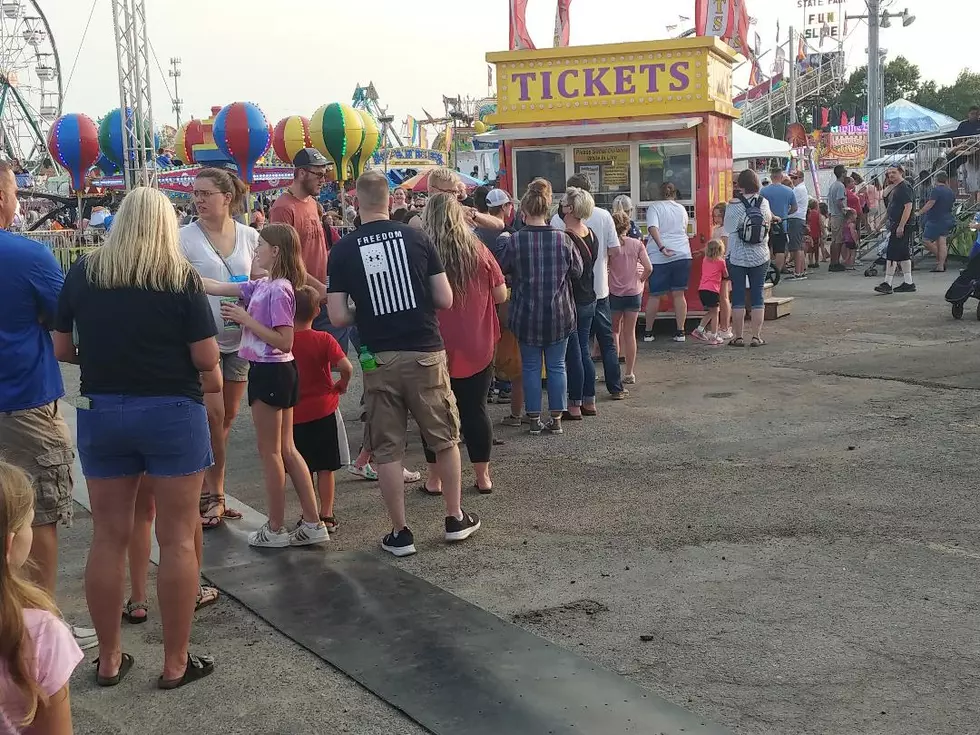 Get These Tickets Now for the Steele County Fair
Roy Koenig/TSM
How many times do you plan to ride the Zipper at the Steele County Fair? Or maybe the Tilt-O-Whirl is more your speed. And how many grandstand shows will you take in during the fair August 16-21 in Owatonna?
With the Mega Ride ticket you can get a wristband allowing you to ride all the rides you can on the Goldstar Midway all week long. Tickets went on sale Friday, July 15 only at Hy-Vee in Owatonna. The cost is $55 and tickets must be purchased by the opening of the fair on Tuesday, August 16 at 5 pm. Ticket redemption for wristbands begins the afternoon of August 16.
Two national country music acts highlight the grandstand show lineup. Maddie & Tae perform Wednesday, August 17 at 8 pm. Joe Nichols takes the stage Friday, August 19 at 8 pm. Hairball puts on its show Thursday, August 18 at 8 pm. Bulls-N-Barrels are Saturday, August 20 at 7:30 pm. The demolition derby is Sunday, August 21 at 2 pm.
Tickets to all grandstand events are available through the Steele County Free Fair website at scff.org. Ticket prices increase on August 1. There is a free show on Tuesday, August 16 with a classic antique tractor pull.
FREE MUSIC; NO TICKET NEEDED
There are plenty of events that don't require a ticket. A news release from Entertainment/Publicity Director Wayne Steele says, "The Coors Lite Stage, in the Beer Garden at the Steele County Free Fair, will be providing some more great entertainment at this year's fair."
Tuesday, August 16 - Arch Allies (sponsored by Ludwig Financial)
Wednesday, August 17 - Johnny Holm Band (sponsored by Christian Brothers Cabinets)
Thursday, August 18 - Street Talk (sponsored by C4 Cabinets)
Friday, August 19 - Travis Thamert (3 pm) and Shag (8:30 pm) (sponsored by Premier Bank)
Saturday, August 20 - Led Penny (3 pm) and Mason Dixon Line (8:30 pm) (sponsored by Paffrath Jewelers)
Sunday, August 21 - Dan Stursa Band (1 pm) and The White Keys (6:30 pm) (sponsored by Ritchie Brothers Auctioneers)
Get the latest Steele County Free Fair news on Fair Talk each Thursday morning at 9:40 am on AM 1390 KRFO/94.7 FM
Gummi Brats and More - 2022s Wisconsin State Fair Food
Minnesota and Wisconsin are so close, and yet so far apart. Packers vs Vikings, Cheese Curds vs Jucy Lucy, and now, The Great Minnesota Get Together vs Wisconsin State Fair (Food Edition)!
Scroll thru the foods, they look tasty, for sure. In fact, I think they're more fun sounding than Minnesota's new food list! See Minnesota's
new fair food here
.