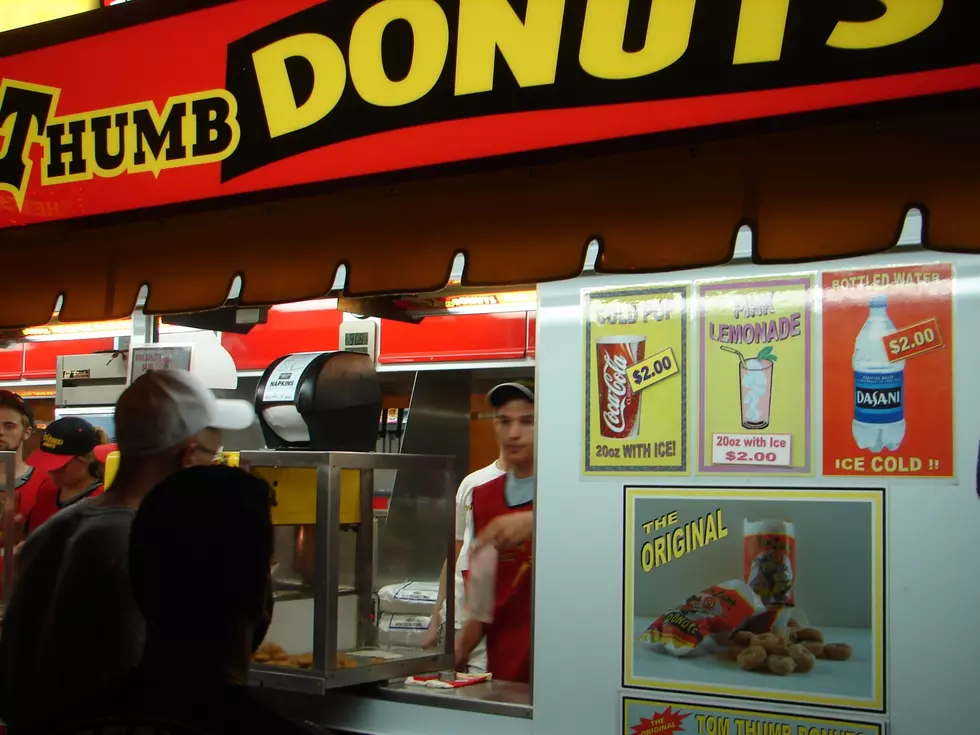 Steele County Fair Adds New Foods
Roy Koenig, Townsquare Media
Several new foods will tempt your tongue at this year's Steele County Free Fair. More than 100 food booths will be scattered around the fairgrounds.
New items, according to the Steele County Fair Barker publication, include cheese steak fries and egg rolls, which are pretty self-explanatory. Venezuelan food debuts at the fair this year, adding to the international taste that includes Curry chicken, Greek gyros, schnitzel sandwich and poutine. View the full list of foods at the fair.
Uncle B's is new and will offer various BBQ and brisket choices, plus pulled pork and pig wings. Wonderstick is an ice cream treat in a long tube. The concessionaire is from the southern U.S. and will have a booth near the lumberjack show.
A new vendor is wrapping foods such as sausages, chicken strips and candy bars in a waffle and putting them on a stick. Waffle Chicks will be near Fair Square Park.
Returning fare includes numerous deep fried choices, including alligator, chocolate chip cookies, green beans, Ho-Ho's, pickles, strawberries and Twinkies among others. The animal kingdom is well represented with elk burgers, buffalo burgers, frog legs, turkey legs and elephant ears.