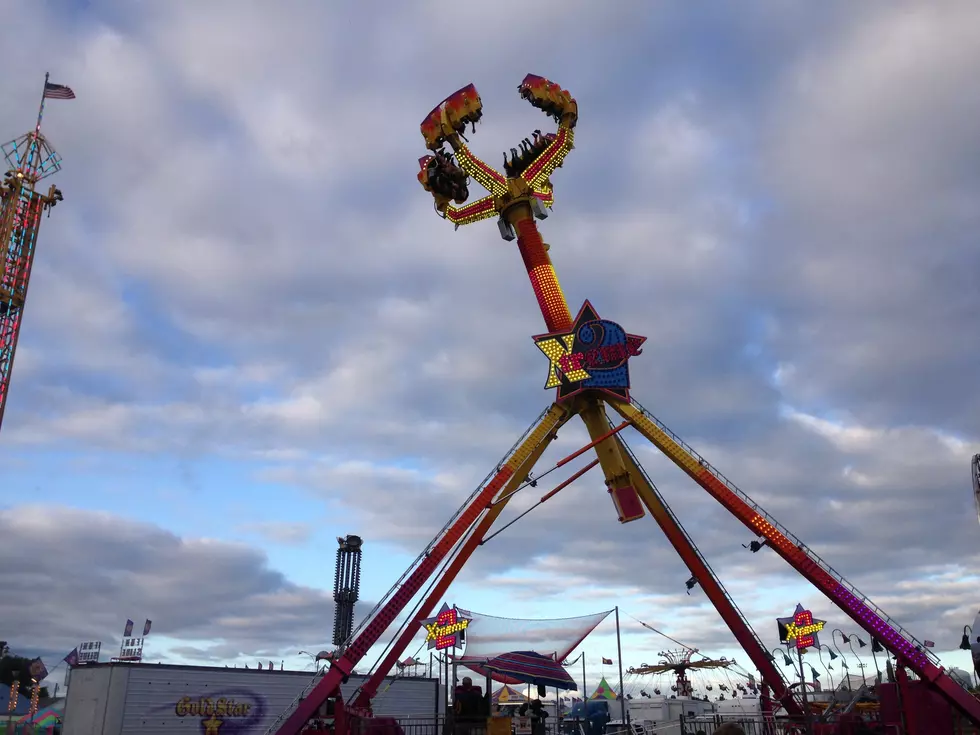 Sporadic Rain Doesn't Chase Away Steele County Fair Goers [PHOTOS]
Roy Koenig/Townsquare Media
The day started with rain. The wind picked up. The rain went away, but came back over and over throughout the day. While the fair virtually shut down Wednesday after evening downpours, Thursday's crowd dodged the repeated showers and remained large throughout the night.
A year ago, Hairball's concert was canceled due to rain. This year a big crowd paid their way into the grandstand to enjoy the ultra-popular cover band. Kids of all ages trudged through the mud on the midway to ride the rides, including the new 2Xtreme.
Rain fell during KRFO's watermelon seed spitting event and the ladies nail-driving competition. Owatonna police officer Travis Johnson won the seed spit, with the longest of several contestants to clear 30 feet. Ecumen-Brooks and Countryside of Owatonna provided the ladies for the nail driving. Becka Maas won the pound off, despite knocking her first nail onto the ground.
Thursday was senior citizen day. Friday is a kids' day and Matt Ratzloff day to recognize the grounds crew member and 2013 Owatonna High School graduate who is battling cancer.