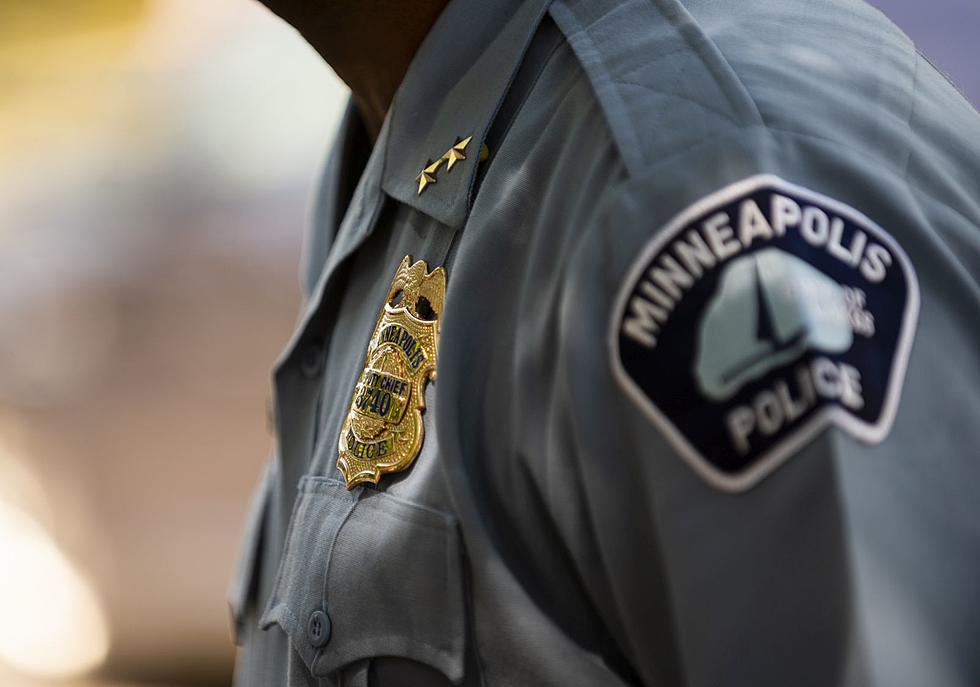 Report: Minneapolis Cops Have Pattern Of Race Discrimination
Getty Images
St Paul (KROC AM News) - The Minnesota Department of Human Rights Wednesday released a report that concludes Minneapolis and its police department "engage in a pattern or practice of race discrimination in violation of the Minnesota Human Rights Act."
And the findings are expected to lead to a court order that will force the city to make changes "to address discriminatory, race-based policing in Minneapolis."
The department began its investigation after the killing of George Floyd by Officer Derek Chauvin in 2020 and it included a review of approximately 700 hours of body-worn camera footage and approximately 480,000 pages of city and police documents.
The department will next work with the city to develop a consent decree, which is a court-enforceable agreement that identifies specific changes to be made and timelines for those changes to occur. The department says "Unlike previous efforts to reform policing in Minneapolis, a consent decree is a court order issued by a judge. Importantly, a consent decree also integrates independent oversight in the form of a monitor or monitoring team that regularly reports to the court to hold the parties accountable to the agreed-upon changes."
Here is more from the report:
Prior to June 2020, MPD policy permitted the use of neck restraints,
22 even to render someone unconscious. In June 2020, after an MPD officer murdered George Floyd, the temporary court order requested by the Minnesota Department of Human Rights required MPD to ban the use of neck restraints, without exception. MPD's data shows that during the time neck restraints were permitted under MPD policy, MPD officers were almost twice as likely to use neck restraints against Black individuals than white individuals who MPD officers recorded as behaving in the same way when interacting with police and whose police interaction stemmed from the same alleged offense or event
Specifically, MDHR finds:
MPD engages in a pattern or practice of discriminatory, race-based policing as evidenced by:
Racial disparities in how MPD officers use force, stop, search, arrest, and cite people of color, particularly Black individuals, compared to white individuals in similar circumstances.
MPD officers' use of covert social media to surveil Black individuals and Black organizations, unrelated to criminal activity.
MPD officers' consistent use of racist, misogynistic, and disrespectful language.
The pattern or practice of discriminatory, race-based policing is caused primarily by an organizational culture where:
MPD officers, supervisors, and field training officers receive deficient training, which emphasizes a paramilitary approach to policing that results in officers unnecessarily escalating encounters or using inappropriate levels of force.
Accountability systems are insufficient and ineffective at holding officers accountable for misconduct.
Former and current City and MPD leaders have not collectively acted with the urgency, coordination, and intentionality necessary to address racial disparities in policing to improve public safety and increase community trust.
Minnesota Department of Human Rights Commissioner Rebecca Lucero included these comments with the release of the report:
"Following the murder of George Floyd, demands to end discriminatory policing practices reverberated across the world. Those demands remain just as urgent today with the announcement of the investigative findings which paints an unsettling picture of the City of Minneapolis and the Minneapolis Police Department engaging in a pattern of racial discrimination over the last decade. Race-based policing is unlawful and harms everyone, especially people of color and Indigenous community members – sometimes costing community members their lives. I look forward to the work ahead with the City, MPD, and community members to improve public safety by reversing unlawful policing practices."
LOOK: Oldest Disneyland Rides From 1955 to Today
Stacker
, set out to compile a definitive list of every Disneyland attraction you can enjoy today and ranked them by their age. Using real-time data from
Touring Plans
, Disney archives, and historical news releases and reviews, our list starts with exciting recent park additions and stretches back to the oldest opening-day classics. This list focuses on the original Disneyland Park, so you will not see any rides from its neighboring California Adventure located just across the promenade. Read on to discover the oldest Disneyland rides you can still ride today.