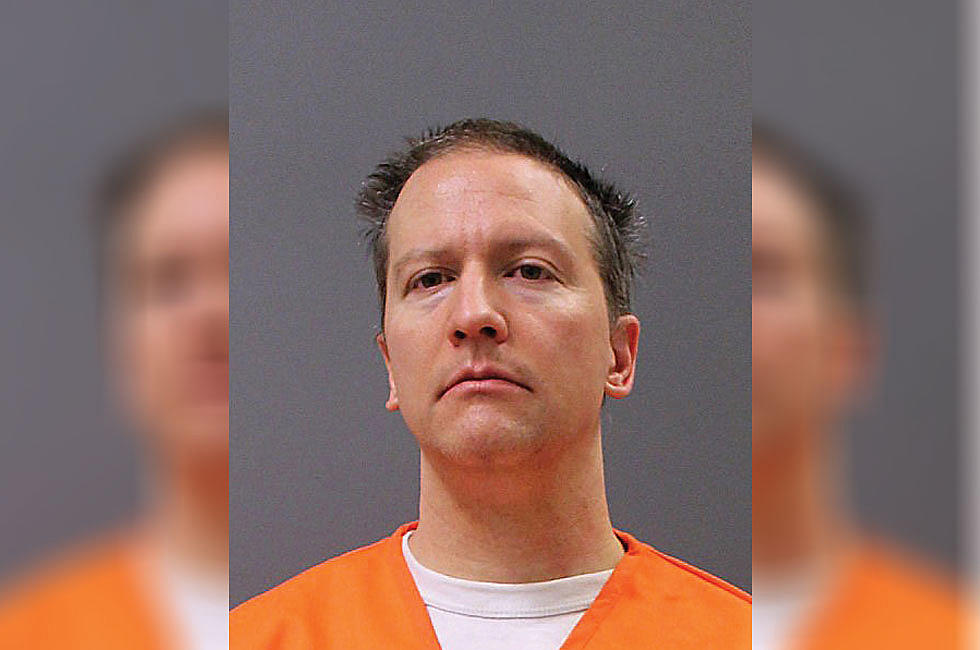 Apparent Plea Deal For Derek Chauvin in Federal Case
Derek Chauvin (Minnesota Department of Corrections)
St. Paul, MN (KROC-AM News) - Former Minneapolis police officer Derek Chauvin has apparently worked out a plea agreement with federal prosecutors.
A news release issued by the US District Court for Minnesota indicates a Change of Plea hearing has been scheduled for Wednesday morning in the Chauvin case. The hearing will be held at the federal courthouse in St. Paul beginning at 9 AM.
Chauvin previously pleaded not guilty to federal charges alleging he violated the civil rights of George Floyd during the encounter on Memorial Day last year that led to Floyd's death while he was being pinned to the ground by the former officer. Chauvin was convicted in state court of second-degree murder and manslaughter charges and was sentenced to 22 and half years in prison. He is appealing both his conviction and sentence.
The three other former Minneapolis police officers facing aiding and abetting charges connected to Floyd's death in state court are also facing federal civil rights charges. Tou Thao, Alexander Kueng, and Thomas Lane are currently scheduled to stand trial in state court next March.
Timeline: George Floyd's Death, Protests, Riots, Arrests, Chauvin Trial
It was late afternoon on Memorial Day, 2020 and many Minnesotans had observed the normally active weekend hunkered down because of the growing pandemic.
George Floyd drove to a grocery store in Minneapolis and bought some cigarettes. He was accused by employees of making the purchase with a counterfeit $20 bill and police were called. Floyd was still there in his vehicle when two officers arrived. About 10 minutes later, Chauvin and another officer showed up and the situation began to escalate. Chauvin began kneeling on Floyd's neck as he was facedown on the street. Despite repeated pleas from Floyd and a growing crowd of bystanders to remove his knee, Chauvin continued as if frozen in position with no facial expression.
After more than 8 minutes, Chauvin finally stood up and Floyd had become unresponsive. An ambulance was called and a short while later, it was reported Floyd was dead.
A video of the incident slowly spread on social media around the state, the country and the world. Viewers literally watched a man slowly die, repeating "I can't breathe."
The now historic response began the following day.
.