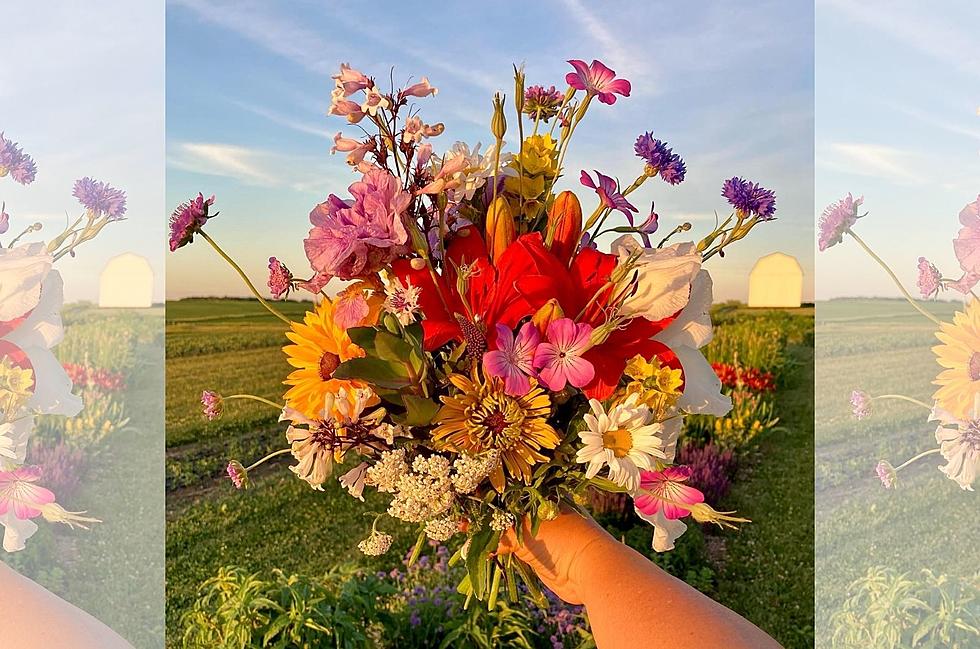 Pick Your Own Beautiful Wildflower Bouquet at Farm 60 Minutes From Owatonna
Credit: Berry and Blooms Farm via Facebook
I've seen places around the country where you can pick your own bouquet of wildflowers and I have always thought it looked so fun, relaxing, and of course a beautiful product at the end! Turns out there's a spot in southeast Minnesota where we can do just that, in Chatfield, Minnesota.
The farm is called Berry and Blooms Farm in Chatfield. It's on private property, the people that own the farm are just kind enough to open it up to visitors every year to pick their own flowers. From what I can tell, they aren't all wildflowers, but there are so many flowers to choose from, and weeds too if you want to add some greenery to your bouquet. On their website, they say, "There's not a flower you can't pick or a weed you can't pull!"
It looks like such a fun, relaxing activity. It costs $25 to pick your own bouquet that will fit in a 64 oz. pitcher. They will provide you everything you need to pick the flowers, you just need something to take them home in. They're open Monday through Saturday 8 AM - 9 PM. Sometimes they have bonfires too.
Now if you noticed the name, Berry and Blooms Farm, the word 'berry' is in the name. That's because you can also pick blueberries at the farm. How fun is that! Based on Facebook posts, it looks like blueberries are ready to be picked here and there. I saw that they plant a wide variety of blueberries so they're ready at all different times of the summer for people to pick. But a couple of weekends ago they were not allowing blueberry picking. So before you go, I'd suggest checking their Facebook page and maybe even calling them ahead of time.
While picking your own flowers can be very relaxing, if you're looking for another way to relax this summer, check out one of these rivers near Rochester to lazily tube down.
5 Places Near Rochester to Enjoy a Relaxing Day Floating Down the River this Summer
Floating in a tube down a nearby river is a very popular activity during a Minnesota summer. Here are 5 places near Rochester, Minnesota where you can rent equipment to spend a day floating.